Rumor Mills go gaga about Lady Gaga starring as Winehouse
If rumor mills in tinsel town are to be believed Lady Gaga of a biopic of the late musician Winehouse's troubled life and reports say that Gaga is in secret talks to star as Winehouse. Gaga who worships Winehouse and was visibly distraught after Winehouse's melancholic death, wants this movie badly.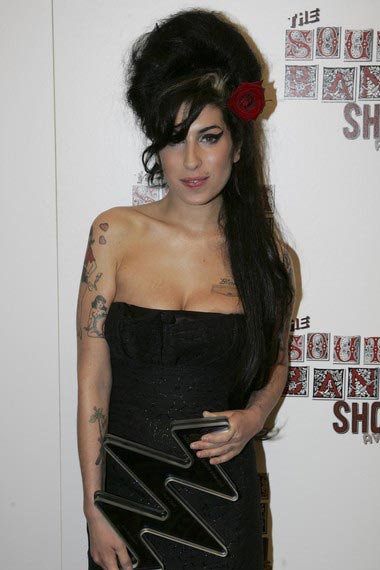 "Lady GaGa worshipped Amy and would love nothing more than to transform herself into her idol on the big screen," the Daily Star mentioned a Hollywood insider as saying.
Photos via zimbio.com