Game of Thrones Brings the Biggest Reveal Yet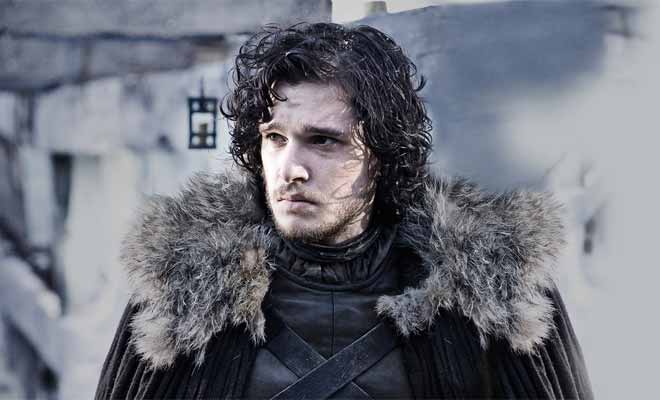 GOT's seventh episode left its most avid fans in disbelief as it revealed a major plot that hasn't even occurred in George R. R. Martin's published Game of Thrones books. It's a plot that will definitely turn the game of thrones much more favorable to a fan favorite ruler.
But word has it that the unexpected reveal is with the author's stamp of approval. HBO is working real close with Martin in order to make every episode as authentic and as interesting as the world created in the GOT books.
If you haven't seen the latest episode yet, this is your warning. STOP READING NOW as this article contains MAJOR SPOILER ALERT.
The world's eye is locked on Meereen as the Queen of the Andals finally meets The Imp from King's Landing.
This hasn't happened in A Song of Ice and Fire. The story in the last book was still building up on Tyrion's feeble attempts to introduce himself to the queen all the while escaping from the grasp of his captors who bought him a slave.
Daenerys, on the other hand, in her attempts to win the hearts of her people in Meereen has given her go signal to reopen the fighting pits.
It was mentioned in the book that Tyrion only saw the Queen when she was taken by (another spoiler alert) one of her dragons from the fighting pits to a very, very far away land. Hence, impeding all future meet ups.
Episode Recap
At Castle Black: In the book Grand Maester Aemon died while he, Samwell Tarly, Gilly and Mance Rayder's baby were on their way to the Citadel, escaping the wicked plans of Melisandre. In this episode, Maester Aemon died at Black Castle warning Gilly to leave the place and take her baby before it's too late.
Gilly was almost raped by two Night's Watchmen until Sam showed up. Of course, fat Sam, ever timid, was beaten up. Good thing his BFF's direwolf shows up and the men flee. Gilly helps Sam clean up and they kiss… The wildling took advantage of Sam and things went beyond than just a kiss.
At Winterfell: Sansa bruised and raped some more, is imprisoned by her new husband. She tried to ask for Reek's help but Reek betrayed her and told Ramsay about the woman who told Sansa that "the North Remembers" and skinned the woman to death.
Meanwhile, Stannis' troops are having a hard time attacking the Boltons, much more reach Winterfell as they're rocked cold by the storm. He's not quitting yet so there might be hope there.
At King's Landing: Cersei is subjected to the magnifying glass of the High Sparrow (Yeay! Some justice at last). Lady Olenna meets up with wicked Littlefinger and the latter tells her he can give the name of the man who can put Cersei behind bars too.
At Dorne: Jaime is told by his niece/daughter that she decides to honor her duty to her family by marrying her betrothed Tristane while fan favorite sellsword Brann flirts with Tyene behind bars.
Whether or not Tyrion and Daenerys' first meeting will be favorable for the queen's ultimate goal, which is to reclaim her throne at King's Landing, the world is yet to brace for some more in the next episodes of the fifth season of GOT.
Photos via forbes.com & nocookie.net