Know How to Get Rid of the Cottage Cheese Look in your Legs Visibly
They're dimply and saggy, and they're ruining your legs! Cellulite can be pesky and persistent. These skin problems do not just fade away, particularly if you're not resolving them with solutions that actually tackle the root cause of the problem
Cellulite Solutions you Should Try
So, if you've been searching for solutions about how to get rid of the cottage cheese look in your legs, you're in the right place! Your choices are as follows:
1. Clinic-based Solutions. You will be thrilled to know that these solutions give you dramatic solutions, not instantly, but in as little as a few weeks up to three months after treatment, What makes these solutions even better is that these do not require surgery — walk in the clinic for your appointment and walk out again right after treatment. Ready?
The most advanced, non-invasive procedure is Body FX. It makes use of a small machine that's like a vacuum sucking and rolling on your skin to get the cellulite out. How? By pulling on your skin, tough fibers that trap fat cells snap and get cut. This releases the trapped fats which the device also melts as it roles and releases heat on treated area.
Cellfina andCellulaze, on the other hand, are both minimally-invasive procedures. Nobody will open you up but you will be pinched. Both work on the same principle as Body FX, except, the methods of cutting the fiber and melting away the fat are different. For Cellfina, the process involves injecting chemicals into the skin to cut and melt away the fats, whereas for Cellulaze, the process involves inserting a tiny laser tube to do the same.
All three procedures have been approved by the US Food and Drug Administration for the temporary treatment of cellulite. Consumer reports are pointing out that those who have availed so far have not seen any recurrence of cellulite on treated areas. Cost depends on the size of the area that needs to be treated.
2. Muscle Toning Exercises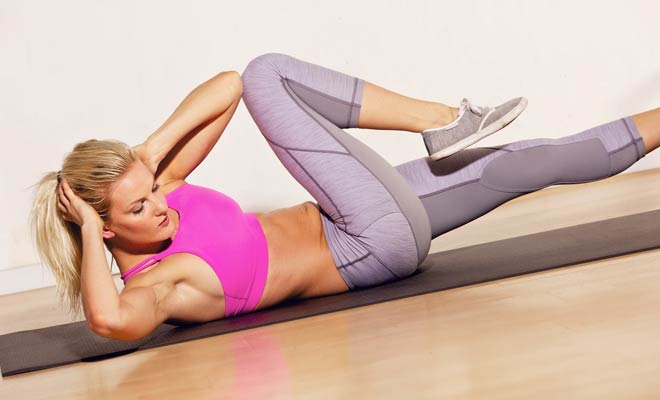 You can do these to loose minor cellulite problems, and to enhance the lasting effects of the procedures listed above, long after you have availed of any.
Work out the muscles of your legs by Glute exercises, lunges, squats and planks. To enhance the effect, put on ankle weights and use dumbbells.
3. Cellulite Creams. These products do have the ability to enhance fat metabolism but that's just than, the operational term is "enhance", that means you still have to exercise and eat well.
4. Proper Diet
You know that when trapped fat bulges, your cellulite problem gets worse. So, avoid feeding the fat by eating a balanced diet.
Conclusion
Cellulites can affect anybody, with as much as 90% of women getting the condition at some point in their lives. When before, once there, it stays, these days, there are lasting solutions to get it out of the way.
Like this post? There's more. Get tons of beauty tips, tutorials, and news on the thebeautyinsiders Facebook & Twitter page. Like us on Facebook – we'll see you there!
Cellulite refers to fat deposits under the surface of the skin giving it a dimpled, irregular appearance. The vast majority of women have cellulite, some estimates are as high as 90 percent. Cellulite is routinely found in the thighs, hips, buttocks, and stomach. Unfortunately, maintaining an optimal body weight, eating healthy, staying active, and even regular exercise may not be enough to combat cellulite. 
Below you'll find some of the most effective cellulite cream formulations on the market today, in our opinion.
Our Top Cellulite Creams Product