Get the best Makeup Looks Inspired by celebs
We are hooked on watching the red carpets for the glamour, the glitz and the killer make-up looks. Now, the artists behind these genius make-up ideas spill their secrets for us.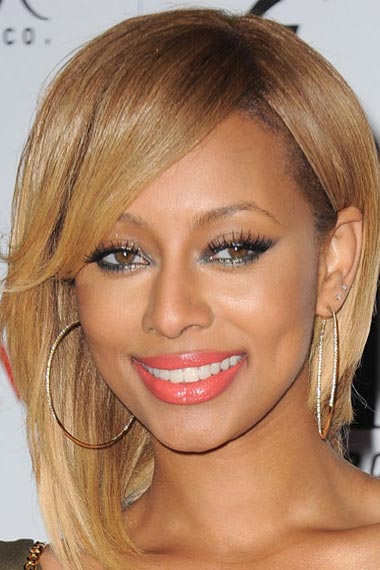 Lashes and Lips – Keri Hilson
The person responsible for Hilson's gorgeous look, Ashunta Sheriff, make-up artist for the stars and Mark Kay, points out, women with dark skin can really play up both their lips and their lashes without appearing overly done.
Ethereal Glow – Kate Winslet
Kate Winslet has the capacity to radiate without any need for bronzer or the damaging effects of the sun.Linda Melazzo, her personal make-up artist, loves allowing Winslet's natural beauty shine through by sticking with light make-up and natural colors.
Electric Pink Lips – Emma Stone
Hot pink lips are sexy, young and vivacious. Mai Quynh, Mark make-up artist, who created her look, loves how striking the color in contrast with Emma's lovely pale skin.
The Classic Red Lip – Sienna Miller
Sienna Miller sports her pouty red lip to perfection showing off why this time-honored make-up tradition has stood the test of time for ingénues and screen sires alike. Emma O'Byrne, Miller's make-up artist, updated this look by pairing it with shimmery cheeks.
Bronze Flush – Minka Kelly
Minka Kelly shows off her radiant glow enhanced by bronzer and blush.Matthew VanLeeuwen, Kelly's make-up artist stated that she reminded him of a young Sophia Loren and is continuously inspired by the outfits she chooses and her amazing tan.
Sunset Shadow – Scarlett Johansson
For the Oscars, Gianpaolo Ceciliato,Johansson's make-up artist, didn't want her eyes to match her dress to closely, so instead chose to paint a tequila sunrise look with a dusty blend of shadows on her eyes. Ceciliato stated that the reddish bronze eye shadows really made her green eyes stand out, and he was right.
Photos via allure.com