Giorgio Armani Runway Makeup 2012
Designer Giorgio Armani created his own replica of the Pink Ladies for the Giorgio Armani Runway at the Milan fashion week 2012. Just like the original Grease beauties makeup, this nude makeup is both soft and strong. Makeup 2012 is focused on various shades of muted pink that includes rose, flesh, shell and blush. The runway makeup copies these same tones with a slightly modern romantic twist.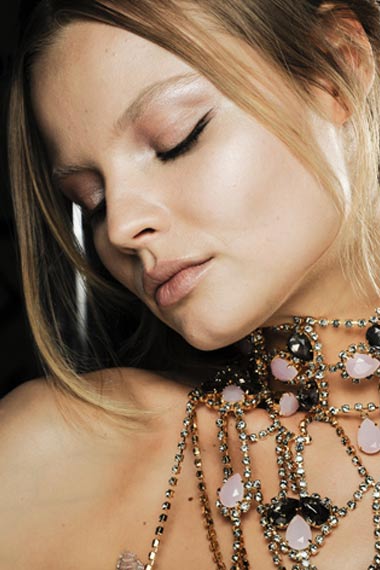 International makeup artist, Linda Cantello, for Giorgio Armani Beauty, described the look as a fresh sensuality for women. Mr. Armani himself talks about women's fantasies as fluffy satin, boudoir and all that. He wanted to create new makeup trends that are more modern for the Fall 2012 models makeup. They decided to add a spark to the soft shades by creating a sensuous edgy makeup with slashes of black eyeliner.
Photos via – style.com