Glossy Lips Trend for Fall/Winter 2010
Makeup trends tend to change each year. This season it seems that glossy lips have made a comeback and this is really hot. Luscious lips will always tend to attract attention. Thus you need to take a peek at this new makeup trend in order to see if it suits your style!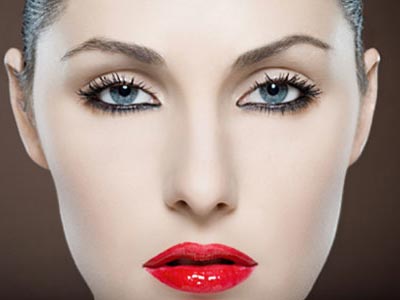 Image source – bellasugar.com
Image source – elle.com
This diversity of the makeup styles is highly beneficial. This is because women can choose the makeup style that is right for their personality, style as well as occasion. You need to adapt the makeup to your personality as well as occasion in order to look fabulous as all the makeup styles will not suit everybody. This new fall/winter 2010 glossy lips trend has managed to capture attention as it is feminine and can suit casual and even formal occasions.
Makeup is always a girl's best friend only if it has been properly applied and the right style has been chosen. Thus it plays a crucial role in physical appearance. Makeup can transform your look completely by emphasizing your best features while concealing your flaws. Thus there is no need to hesitate from turning towards obtaining a flawless skin by using makeup.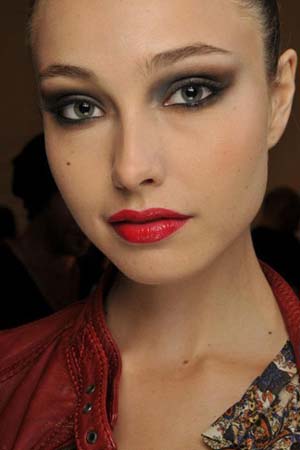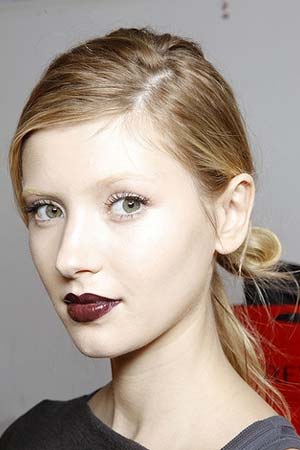 Image source- elle.com
Image source- style.com
This fall/winter 2010 glossy lips trend is going to suit the new fashion trends perfectly as the colors that are used to obtain this kind of makeup are just adorable as they suit different skin tones, so that women can opt for this kind of makeup. The skin can be given a flawless appearance by using a matte or an illuminating foundation that depends entirely on personal preference.
The attention is placed on the lips and not on the eyes which create a more natural and balanced look that exudes naturalness besides femininity. You may even go for a nude colored eye shadow if you want but ensure that the effect is barely visible. You may use white pencil eyeliner in order to line your waterline as well as to create the illusion of bigger eyes. This will help to brighten up your eyes as well as balance the look. A simple coat of mascara will help to define the eyes in a natural manner to ensure that you can look natural as well as gorgeous at the same time.
Image source- style.com
The attention is focused on the lips as they are considered to be one of the most feminine parts of any woman's body. These lips are enhanced by using the desired lipstick that is vividly colored and lip gloss is applied over this lipstick in order to create the most luscious lips. In case you have thin lips you may plump-up your lips by using a lip liner to give them a fuller look, can then apply the lipstick and lip gloss over them.
You may choose burgundy, red, or orange-red or even plum colored lipstick. Apply a clear lip gloss over them for a shiny finish.
Choose a hairstyle that will reveal your facial features which will help to brighten up your face. You may choose a ponytail hairstyle, a bun or even an updo hairstyle as these are popular low maintenance hairstyles that will suit all the hair types. Pay attention to details to ensure that you most definitely radiate beauty as well as style.