3 Must-have Products to tame those Second day Hair for Oil free Look
Have you finally had it with shampoos and conditioners? It won't be surprising if you've tired trying one brand after another — many have. Some have totally given up on hair products and are living up to the "no-poo" (no shampoo) or the "con-on" (conditioner only) movements. Some are simply happier washing their hair once or twice weekly.
The Drawbacks of Shampoos and Conditioners
These products are hurting your hair and scalp and you're not even aware of it. The top objective for washing your hair is to rid it of dirt and excess oils. That's exactly what shampoos do, and in fact, overdo. Shampoo collects and traps dirt and oil stuck on your hair and scalp so that when you rinse it out, it leaves your hair stripped of the nutrients and moisture it needs to keep from breaking and falling.
Conditioners are supposed to make up for the lost nutrients and moisture. It does but, often, too much. Most conditioners make use of silicones that leave hair feeling deeply conditioned and your strands feeling smooth and silky. What you don't know is that the conditioning you feel is superficial because the silicones are not permitting your hair's natural oils to ooze out. In the long run, your hair becomes brittle and dull.
An Alternative Care for Healthier Hair
How do you survive several days of not washing your hair? You'll have to go through a 3-step process that uses 3 must-have products that won't leave you feeling gross and oily on no wash days.
Step 1: Wash your hair using a cleansing or clarifying shampoo. These products are special. They are formulated to collect all of the dirt and product residues stuck on your scalp and hair strands then flush them out. This allows your scalp to breathe and stimulates natural oils to be secreted so that you can start your no wash streak with nothing but clean hair.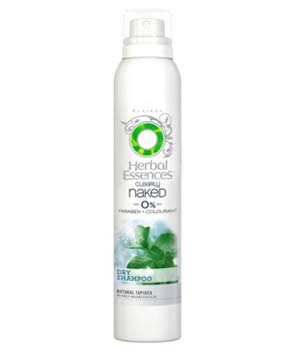 For this purpose, try the Neutrogena Anti-Residue Formula Shampoo, US$6.49 or the Pantene Pro-V Truly Natural Hair Clarifying Shampoo, US$4.25.
You May Also Like – How Same Brand Shampoo and Conditioner Can Dangerously Harm Your Hair?
Step 2: From your first day of no wash to your last, use a dry shampoo to help neutralize your hair, control humidity, keep it bouncy and prevent it from getting weighed down by too much oil. For a quick, dry clean, try using Bumble and Bumble prêt-à-powder, US$12, or Herbal Essences Naked Volume Dry Shampoo, US$5.
Step 3: Use leave-in conditioners. When you need to style, use a leave-in conditioner to protect your hair even after several days of no wash. Add to your stash, Kérastase Résistance Ciment Thermique, US$43, or It's a 10 miracle leave in Plus Keratin, US$15 for 4 oz. on Amazon.
Read Also – Say Goodbye to Dull, Frizzy Hair! Get Professional Results with 11 Best Hair Care Tips!
Conclusion
Get bouncier, better moisturized and thicker hair and a healthier scalp by using less shampoos and conditioners — it's totally possible! Now, you know how.
Like this post? There's more. Get tons of beauty tips, tutorials, and news on the thebeautyinsiders Facebook & Twitter page. Like us on Facebook – we'll see you there!