7 Must Know Hair Tricks that Models Do For Getting Gorgeous Hair Looks
Stop wondering what might the world's top models be doing to get their locks so gorgeous both on the runway and on the streets. Get the scoop on their hairstyling secrets right here. Ready?
It's as simple as 1-2-3
1. Orlando Pita
He's not a model but he is the celebrity hairstylist who has done the gorgeous, sexy curls of the Victoria's Secret Angels spills the secret on how to get the locks everybody around the world is dying to get — volumizing mousse! Towel dry hair. Squeeze a generous amount of mousse. Rub against your palms and distribute from roots to tips. Blow dry. Style and finish with a soft hold hairspray.
2. Cara Delevingne: This supermodel loves her second day up to a week of no wash hair. She says she uses Dry Texturizing Spray. This product will keep your natural oils under control even as you go from Day 2 to Day 5 without washing.
3. Kendall Jenner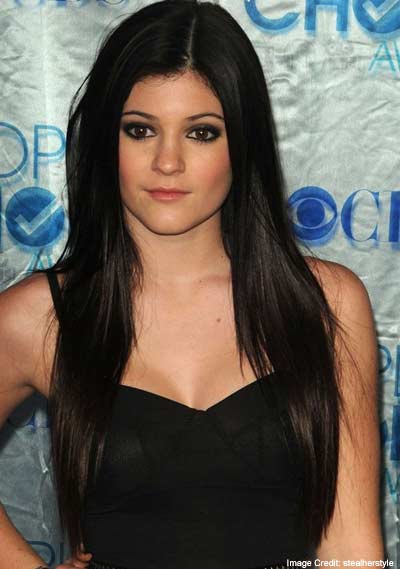 Kendall has naturally beautiful and healthy hair. She says her problem is not getting frizzy hair but waking up with flat hair. Her secret fits any lazy girl's beauty routine — shower at night, sleep with your hair wet and wake up with natural waves! She also reveals her runway stylists often use salt spray on her. Salt spray dehydrates the hair, giving her wavy ends. Don't spray on your roots.
4. Karlie Kloss: The model whose new bob haircut the whole world is loving at the moment, reveals that her secret to styling her hair is a beach spray. This product gives hair natural looking texture. She also keeps her locks moisturized with a non-greasy hair oil.
5. Gigi Hadid
She loves the natural waves that a second day, no wash look gives her and, she gets her volume from — guess what? Rollers! Rollers seem to have been forgotten with the hot iron curlers but, if you want to minimize the heat and the damage, feel free to use these old favorites — you'll likely find one in your mom's trunk!
6. Miranda Kerr: She is yet another model who's not a big fan of daily hair washing. She says that she treats her hair with coconut oil — both applying it on her locks and cooking with it too. She also is an advocate of eating healthy to make your hair look healthy. She likes snacking on almonds, pine nuts and avocados which are loaded with good, natural oils.
You May Also Like: The Right Bangs/Fringe Hairstyle for Your Face Shape
7. Adriana Lima
Now, 35, Adriana stays on top of the models.com supers list, and there's no doubt her gorgeous hair helps her on top of her game. She recommends not washing hair daily, taking flaxseeds to grow hair faster and getting a Brazilian blowout to semi-permanently style your hair.
Conclusion
Stop being clueless about styling your hair. The key is in keeping it healthy.
Like this post? There's more. Get tons of beauty tips, tutorials, and news on the thebeautyinsiders Facebook & Twitter page. Like us on Facebook – we'll see you there!