Half Updo Hairstyle: Creating Your Own Fabulous Look
Are you looking for a hairstyle that you can easily do at home? If you have to leave in a minute and don't have time to fix your hair, you can't just simply make a ponytail every day. Well, there is one hairstyle that you can do in less than a minute and it will make you look fabulous. It is called the half updo hairstyle.
The half updo hairstyle is a great style for casual and formal events alike. For a casual look, you can add some touch of mess and leave some strands here and there. For formal occasions, you should make the hairstyle most polished and sleek.
So how do you make your own half updo hairstyle? You'll need a brush, a scrunchy and a hairclip. First, brush out your hair thoroughly and make sure there are no stray strands. Use the brush to separate your hair in the middle while holding the top part with your hand. Brush it evenly again and tie it with the scrunchy. Put some adorable pins on your half pony just to complete the look.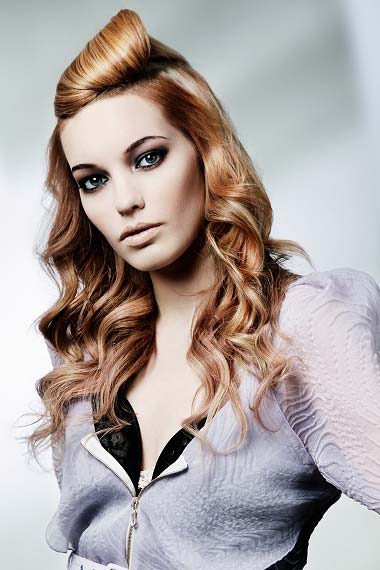 You can adjust the height of your pony depending on what look you want. A higher pony will make you look more upbeat while making a loose half updo can make you look more laid back. Also, always make sure that the separation of the hair is equal. You don't want it to look unbalanced.
If you want to add a different style with your half updo, you can twist the top part to look like a bun. This look is great for formal events. While creating a bun on the top part, you can curl the lower part of your hair. Another way to style it is tying the usual half pony and then curling both the half pony and the bottom part of your hair.
Photos via ukhairdressers.com