Halloween Costume Ideas to Make You and Your Beau the Scariest Couple
Looking forward to a Halloween night out with your beau? Why not put on a matching couple costume to become the scariest couple of the night? Just make sure your man is in or else, you'll be in big trouble!
Here are 7 scary costume ideas you can try:
1. Medieval Chic
If you want to stay chic even as you and your man are giving other people in the party their worst nightmare, why not go Medieval chic? Get inspired by the couple costume that hot couple, Gigi Hadid and Zayn Malik put on during the Metropolitan Museum of Art's Costume Institute Benefit. Dress up as if you will be attending a masquerade. Put on your long gown and have your man wear his tuxedo. Have beau put on a metal armor on his arm and you some shiny metals on your arms and fingers too. Scary and gorgeous!
2. Gothic Rockstars: Be dark and drop dead gorgeous in a black, gothic couture and have your man wear his best 80s rockstar ensemble. Simply paint your faces white and start drawing your heads into skulls.
3. Suicide Squad's Enchantress and El Diablo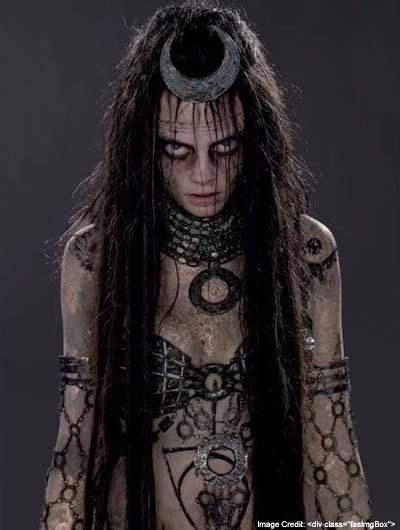 Another cool idea to be simultaneously scary and fun this Halloween is to pair up as these two box office superhero characters. Be sexy, sultry and scary at the same time by wearing an Enchantress costume and a fierce face inspired by supermodel, Cara Delevingne. Your man will need only his white undershirt and denims to dress up but, he will need your makeup skills to put on the face of El Diablo. Printout an image of the character — his face is your canvas.
4. Bride and Groom: If you guys have tied the knot recently, you won't have to shed a penny getting this couple costume on. Just paint your faces pale. It's up to you if you want to be bony or bloody. Get yourself a dried bouquet and fake the tears on your costumes if you're not really ready to tear it off.
Read Also: 9 Makeup Artists Every Halloween Enthusiasts Must Follow on Instagram
5. Mad Doctor and Psycho Nurse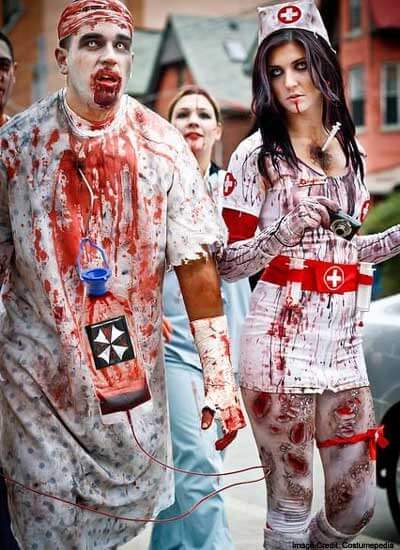 Classic! Get yourself a nurse's white blouse and skirt. Put on your stilettos. Have your man dress up in a doctor's gown. Put on your gory makeup and start giving your friends the worst diagnosis and surgery they'll ever have.
You May Also Like: Get Scary Halloween Horror Makeup Looks & Ideas
6. Zombie Pirates
Take inspiration from the movie, "Pirates of the Carribean". Dress up like dead, walking pirates and everyone will want to have selfies taken with you all night. So, get ready to scare!
7. Chucky and the Bride of Chucky
There is no kid your age whom Chucky and her bride didn't give nightmares when they were younger. Use this scary memories to your advantage to give your friends a hair-raising experience partying with you.
Conclusion
Dressing up as a couple might just become a much needed bonding experience for you and your man so get those creative juices flowing!
Like this post? There's more. Get tons of beauty tips, tutorials, and news on the thebeautyinsiders Facebook & Twitter page. Like us on Facebook – we'll see you there!