Outstanding Halloween Costumes Based On Zodiac Sign
Halloween is fast approaching but if you are still scrambling and racking your brains out for any great Halloween costume ideas, you need to stop stressing yourself out right now.
Sure, popular Halloween costumes are still among your top options. But how do you choose the one that's absolutely perfect right in the last minute? We have asked the constellations and this article summarizes what they have to say.
Keep reading to find out the best Halloween costumes based on zodiac sign and let the sartorial witchcraft begin!
What Does My Zodiac Sign Have To Do With The Perfect Halloween Costume For Me?
According to the talented astrologer and life adviser Jessica Adams, our personalities based on our sun sign facts determine which costumes and characters are the best fit for us.
The idea is that the more alike we are, personality-wise, with a certain character, the better match we are.
Halloween Costumes Based On Zodiac Sign Personality Traits
Based on the previous idea, here is a compilation of the signs' dominant traits and guide on how to choose among the latest Halloween fashion trends. Included also are fashion tips for Halloween costumes.
1. Aries (March 21 to April 19)
If you are an Aries, you are independent, courageous, and strong-willed. And who is more of a combination of these three than the strongest woman superhero ever? Yes, you have guessed right! It's Wonder Woman.
Dress up confidently with the signature red, white, blue, and gold costume to reflect the strength and confidence of your inner Amazon princess! Don some style accessories like the lasso of truth and a shield to complete your getup!
You are also hardworking with excellent leadership abilities like Jessica Jones who I think is also basically a superhero.
Related: 7 Effective Ways to Save Your Skin from Halloween Face Paint & Makeup
2. Taurus (April 20 to May 20)
A Taurus is stubborn but also fiercely loyal, like Jon Snow. Show everyone that despite popular belief, you DO know something and you can totally rock the North King's black furry coat and all-black get up.
A Taurus also plays hard and works hard. You are practical, dependable, and responsible. You are always ready to extend a helping hand to anyone in need but when it comes to treating yourself, you make sure to feel like a damn queen. So why not dress to a Halloween festival as the queen of all things- Mother Nature herself- who nurtures but can also destroy.
3. Gemini (May 21 to June 20)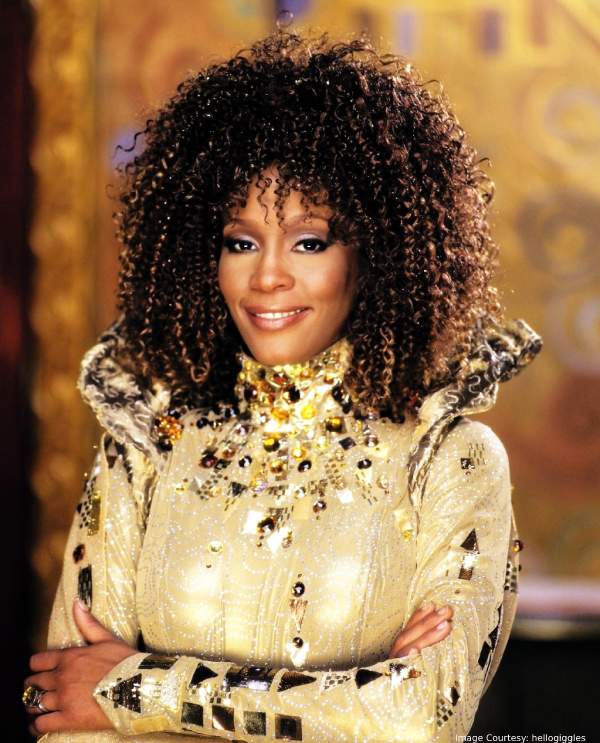 The main reason why a Gemini fails to decide what costume to wear is his or her indecisiveness and moodiness. You are probably thinking of a lot of ideas that change every now and then based on various Instagram fashion trends.
So, if you don't know if you want to be a sexy dancer or a beautiful bird, why not both? A sultry peacock costume surely won't ruffle anybody's feathers. Another brilliant idea is to go as a fairy, whose concept can be altered depending on your current mood. Whether dark and goth or pixie or signifying elements or seasons of nature, you name it and a fairy costume can express it!
Geminis are also quick learners, affectionate, and gentle, like the Legally Blonde Sorority-president-turned Harvard Law student- Elle Woods!
4. Cancer (June 21 to July 22)
Cancers are more of homebodies than party animals, therefore, one would surely love to go as an adorable penguin onesie, which can also instantly turn to pajamas later!
Cancers are also emotional, tenacious, persuasive, and are the happiest when surrounded by family. Sounds a lot like Sansa Stark from Game of Thrones, right? I totally agree.
Another power woman who is a cancer is Queen B herself, Beyonce circa Lemonade with a flowing mustard yellow dress.
5. Leo (July 23 to August 22)
A Leo is a boss bitch who love and definitely deserving of treatment fit for a queen. You are also warm-hearted and generous, like the Mother of Dragons Daenerys Targaryen.
You also tend to gravitate towards the spotlight like a moth drawn to a flame. But you can also be funny, bright, and at times can be the craziest female zodiac sign, like Suicide Squad's Harley Quinn. You also get an instant color combination for clothes!
If you're also blessed with your own squad, you can even probably convince them to dress accordingly!
6. Virgo (August 23 to September 22)
A Virgo is dependable and reliable to help others. So, you can dress up as a firefighter or a Fire chief!
You are also practical, hardworking, and analytical like Piper Chapman from Orange Is the New Black. You are also cautious and pay extra attention to detail. However, you can also get in your own head and cause yourself to shy away and not stand out. That said, you are fit to be a ghostbuster!
The best part about dressing up as Piper or a ghostbuster is also giving your friends an easy option to dress up as other characters with you!
7. Libra (September 23 – October 22)
Libras are well-balanced, beautiful, graceful, and a bit mysterious, like a mythical unicorn or mermaid! Unicorn and mermaid hairs are also two of the hairstyles trending now, so you can explore a lot of ideas. You could also dress up as Mary Poppins, or a well-dressed Scream Queen.
8. Scorpio (October 23 – November 21)
Scorpios are passionate and intense like a dinosaur. You are also brave, resourceful, and at times a little hard-headed and stubborn and would make a perfect Katniss Everdeen! Embody the Mockingjay from the Hunger Games Series and you won't only turn heads, but could also start a revolution.
Related: Halloween Bloody Winged Eyeliner Makeup which is Beautiful and Haunting
9. Sagittarius (November 22 – December 21)
A Sagittarius is badass and vibrant, which convinces me that you'll feel great as Lara Croft. You also never like being constrained or kept down, like Imperator Furiosa, the central protagonist from Mad Max: Fury Road. Both costumes will let people know that you're not someone to be messed with.
10. Capricorn (December 22 – January 19)
Capricorns are patient, responsible, ambitious, disciplined, organized, and can manage their lives very well. A costume idea is to go as a nurse or the ever brilliant Hermione Granger from the Harry Potter series.
11. Aquarius (January 20 – February 18)
An Aquarius is independent, artistic, and is a visionary like this founding father, Ali Hamilton. You probably would look great in a tan bodysuit, a blue jacket, black knee-high boots, and a low neckline.
Not only that, you can even go as Ruth Wilder from GLOW, or a Star Wars character in order to show that you're progressive and original.
Related: 7 Easy DIY Halloween Nail Art Ideas to Pump Up Your Costumes
12. Pisces (February 19 – March 20)
Disney Princesses are romantic and sensitive dreamers, like a Pisces. Dress up as your favorite gal or pair with your S.O. for one of the cutest couple costumes ideas. Also, make sure you'll have your gang of animal sidekicks with you! Pisces people are also intuitive and wise like Eleven from Stranger Things.
Conclusion
Stand out from the crowd in any Halloween party themes with these awesome costume ideas. You don't also have to pay too much for your costume by looking for easy and cheap DIY instructions online.
So, do you think these Halloween costumes based on zodiac sign hold true for your personality and costume preferences? Feel free to leave comments about what you think, and good luck on trick-or-treating this year!
Like this post? There's more. Get tons of beauty tips, tutorials, and news on the thebeautyinsiders Facebook & Twitter page. Like us on Facebook – we'll see you there!