Hottest Hairstyle Trends of Celebrity 2012
Generally speaking, we look to those in the public spotlight for our fashionable influences on things such as clothes, hair and even behavior. Often, someone will see new celebrity hairstyles and be inspired to spice up their own look. If you are tired of your old, dull look, you may look into celebrity hairstyles 2012 for the trendiest of looks this year. You may want to consider some of the following hairstyle trends: super-straight hairstyles, sexy long wavy hair, and the medium style. If you are yet to be convinced that you need a new hairstyle, maybe it is simply time to try something new! By changing up your hair, you can improve your overall appearance. You cannot go wrong with these hot styles of 2012.
Super Sleek Hairstyles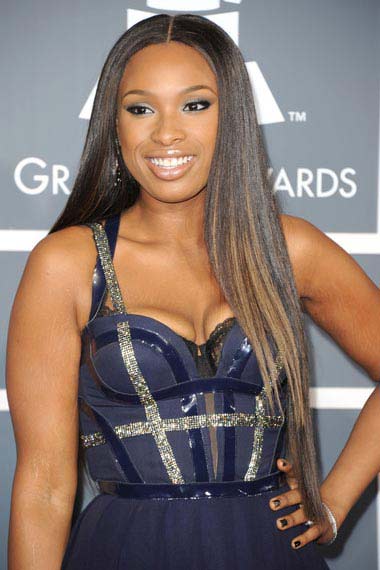 If your hair is a medium length or longer, a layered super-straight hairstyle is exactly the look you should be aiming for. The soft layer super-straight look is such a versatile style that you can wear it out for the day, to a dinner party, or even to work. This style will keep your looking fabulous on any occasion. Most of you are probably thinking that this just will not do because, whenever you straighten your hair, it flattens it. Luckily, these soft layers with the super-straight hairstyle will help add volume to your hair. Jennifer Hudson and Kate Bosworth did it first and are wonderful role models when it comes to fabulous hair.
Medium Hairstyles
The Medium style is an awesome look for anyone who wants to look gorgeous, but a bit low maintenance as well. This hairstyle works best if your hair is down to your shoulders because you can create soft layers in the ends, much like Rihanna did. She went for the sexy look that we are used to from her. You might also decide to get a sharper cut to create mystery amongst your hair like Jessie J. did. You have a lot that you can play around with when it comes to this hairstyle and by getting this sort of cut, you are allowing yourself leverage to change it up every day.
Long Wavy Hairstyles
Finally, there is the classic timeless sexy long wavy hair look that some people come by naturally! It is wise to bear in mind that the more hair you have the more time you will have to spend on grooming and styling it. While long hair is alluring and beautiful, it takes so long to care for sometimes. Much like the other styles, this hair style is fantastic for almost all occasions. This hairstyle will make you look naturally classy. Take Selena Gomez and Kim Kardashian, for example, who wear this look on almost all occasions! They can make it look classy or casual and so can you. If you are worried that your hair isn't long enough, instant lengthening is not far out of your reach and this will allow you to look natural. Your waves should not be overemphasized as that will make them look fake; keep them at a natural look in order to look naturally beautiful. Caring and styling with this kind of hair will make you look fabulous any day and every day!
Photos via zimbio