Cakey Makeup: Easy Tricks to Avoid and Fix Your Cakey Foundation
Tips and tricks that you must follow for a better look
Cakey foundation is often the result of two things. First, you've incorrectly applied your foundation. Second, you've had your foundation on for too long. Cakey makeup is also a common, persistent concern when you have excessively oily skin.
How to Touch Up Cakey Canvas?
Makeup that's out of place at the middle of the day can easily set off your mood from good to ugly. Refrain from making matters worse by dealing with your makeup problem. Here's what you can do:
Step 1: Pick up excess oilfrom your skin. Use a blotting paper to do the job. The worst thing to do, however, is to press down. When you press down, you are pushing the excess oil in which will trap it in your pores blocking other oils from oozing out, making your face even oilier in just a few hours. Worse, it can start an acne breakout. So, instead, wipe off excess oil by swiping the blotting paper lightly and gently across your face.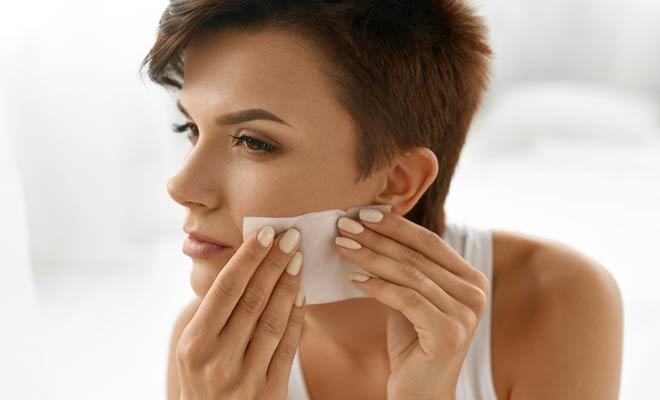 Step 2: Smooth out the cakeing with a clean sponge. Lightly swipe the sponge across your forehead, cheeks, under eyes and chin to evenly spread out clamping products on your face.
Step 3: Conceal where necessary. Reapply your concealer if your problem areas such as your dark under eyes, age spots or hyper pigmented skin are beginning to show.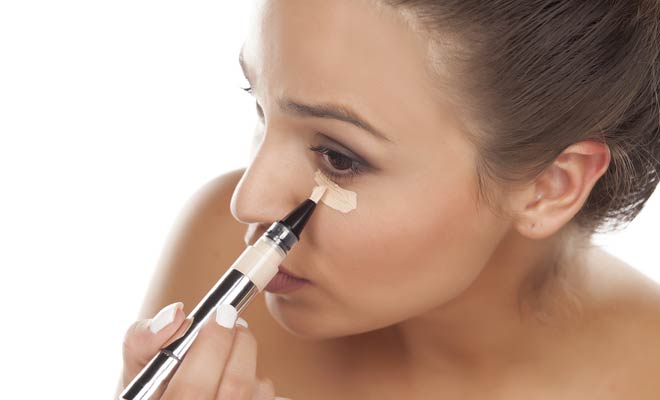 Step 4: Set your touch up with a mist of setting spray. If you don't have one, set with a translucent powder using your broad brush.
If your makeup has literally slipped off and there's too much oil on your face, you might as well wipe off your make up, cleanse, apply new make up — if you have time to do so.
How to do it Right Next Time?
Excess oils in your skin make your makeup slip and melt away, but poor application techniques used can just as well cause your makeup to slip. The sad thing is that, more products on your skin will likely make you oil sooner and more heavily.
Next time, most especially if you have oily skin, treat your skin first before applying your makeup. The best way to control your oil is to flood it with oil and other moisture-rich treatments that do not leave your skin surface greasy. An essence or face serum will help you achieve that. Give the product time to be well incorporated into your skin before working on your cover up.
Foundation is fine but, the sheer, lightweight coverage of a Blemish Balm (BB) cream may be more suitable for your skin. In general, refrain from applying too much products because the more products you apply, the more likely your canvas will cake on you.
Conclusion
Wear makeup that's suits every occasion well. For your daily makeup, keep it light, sheer and simple and it will give you the coverage to last your day.
Like this post? There's more. Get tons of beauty tips, tutorials, and news on the thebeautyinsiders Facebook & Twitter page. Like us on Facebook – we'll see you there!