Know All About Making Your Breasts Plump And Firm: Tips To Follow
Options to follow for a firm and breast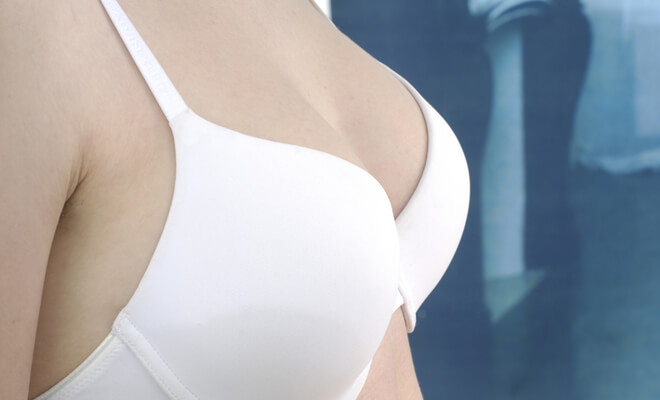 A vast majority of women are not satisfied with their breasts. In most cases, they feel that their breasts are not big enough. In other cases, they feel that their breasts are not firm enough. Whether it is weight loss or any other reason, the breasts can become saggy and have a weird and unpleasant appearance. If this is the case, there are some options to make breasts plump and firm. Let's take a look at these options along with their pros and cons.
Breast Enhancement Surgery
The fastest and most effective option to make breasts plump and firm is by undergoing breast enhancement surgery[1]. Whether the goal is to get bigger breasts or to make them firmer, there is a surgery out there that can make this happen. The main disadvantage of breast enhancement surgery is that they can be risky. There are various possible complications that can occur during and after the surgery. Sometimes, complications can even lead to the death of the patient. Another major disadvantage of breast enhancement surgery is the cost involved. The average cost is around $6,000 and it can go up to tens of thousands of dollars depending on the surgeon and other factors.
Natural Breast Enhancement Pills
Because of the rapid advancement in science these past few years, breast enhancement without surgery is now possible. Natural breast enhancement pills made from proven herbal ingredients are available. The only problem with these pills is that results take time and is not instant unlike surgery. However, there is no recovery period and the price is a lot more affordable compared to surgery. Another disadvantage of natural breast enhancement pills is the massive number of products to choose from. Many of these don't really work so choosing one that really works is pretty challenging. This means you would have to do a lot of research to find products that are really safe and effective.
Breast Exercises
Several studies indicate that breast exercises[2] really don't have any effect on breast size. However, these exercises are very effective in making the breasts firm which can make it appear a little bigger. Push-ups, bench presses and contraction exercises can strengthen the chest muscles which will make it firmer. These exercises should be done regularly and results will be noticed after a couple of weeks.
Summary
It is possible to make breasts plump and firm. In fact, there are several options to choose from depending on your budget and how fast you want the results. Surgery is still the most effective option but the safety issue makes it an unattractive option. Fortunately, there are other options to choose from. You just need to weight them and settle to an approach that will give you more benefits and lesser or no associated risks.