How to Protect Your Skin with a Natural Skin Brightening Cream?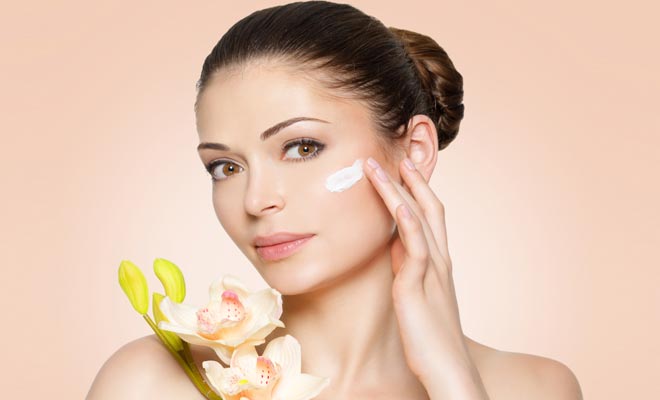 When the skin is exposed to harmful UV rays, it causes sun spots and fine lines to develop. Over time, the skin starts to wrinkle and appears older than it naturally should. Due to this, there are many sunscreens available that can reduce the signs of sun damage. Unfortunately, sunscreen is not effective for people who have already suffered from sun damage or the signs of aging. In addition to applying sunscreen, these individuals should use a skin brightener regularly. Skin brighteners are designed to reduce the signs of sun damage and hyperpigmentation in the skin. When used in combination with sunscreen, skin brighteners can help people enjoy younger and healthier looking skin.
Choosing a Skin Care Regimen
One of the first things to do is select a cleanser that works well with the skin. Cleansers should be used each day to remove harmful bacteria and dirt from the pores. In addition, a cleanser should be selected that is gentle on the face so that it does not cause dry or damaged skin. Cleansers that are free of alcohol or scents can be used throughout the day to moisturize the skin and improve the appearance of the face.
In addition to cleanser, individuals need to select a skin brightener. Most of these products are designed to be used twice a day. Within two weeks, individuals will start to notice an improvement in their skin's health and color. Ideally, a skin brightener should be selected that is made out of natural ingredients. When Vitamin C and B3 are used in a skin brightener, individuals are able to achieve fast and healthy results. In addition, these vitamins are great for improving the elasticity and moisture in the skin. The skin brightener will help the skin to become lighter and reduce any discoloration.
Other than a cleanser and skin brightener, women and men need to look into a sunscreen. Often, moisturizers include sunscreen and can be applied throughout the day without leaving the skin feeling greasy. For these moisturizers and sunscreens to be effective, they should include 30 SPF or higher. By using sunscreen every day, individuals can prevent further sun damage and ensure that their skin is properly moisturized.
Cleanse and Exfoliate Regularly
To take good care of the skin, individuals have to make sure that their face is properly exfoliated and cleansed. An exfoliant can be used twice a week. This product is designed to remove any dark or dead skin. Afterward, the skin appears younger and brighter. Individuals should always remember that it is possible to have too much of a good thing. If exfoliants are used more than twice a week, it can cause the skin to dry out or become inflamed.
Other than an exfoliant, individuals should make sure to use a moisturizer each day that is right for their skin type. A cleanser can be used in the morning and at night to remove dirt and oil. By using an exfoliant, cleanser and moisturizer, individuals can enjoy having a healthy and clear complexion.
Drink Water and Quit Smoking
Smoking is one of the worst things that people can do for the skin. Regular smokers quickly lose collagen and elasticity in their skin. The skin becomes unable to repair damage and wrinkles develop. To have the best looking skin, women and men must avoid or stop smoking entirely. In addition, drinking water can help the skin to repair. It will not make the skin lighter, but it will help new cells to develop. Old, pigmented skin is removed faster and healthier skin is able to develop. In general, individuals should try to drink at least six glasses of water a day to get the most benefits. Supplements like fish oil, grape seed extract and flax seed can also help the skin to appear healthier and better moisturized.
Consider Natural Skin Brighteners
Individuals do not always have to spend big bucks to get the best skin brighteners. Natural products like potatoes, lemon juice and turmeric all have skin brightening or lightening qualities. Lemon juice has been used for centuries to naturally brighten the skin. To achieve these skin lightening effects, individuals should take the juice from half a lemon and create a half water/half lemon juice mixture. With a cotton ball, this solution can be applied on any skin that needs to be whitened. It should be left on the skin for a maximum of 20 minutes before it is completely rinsed. Since lemons can dry out the skin, individuals should only use this solution a maximum of three times a week.
Turmeric can be used as a skin lightener as well. Grown in India, this spice is thought to stop the production of melanin. Without melanin, the skin cannot darken in sunlight. Traditionally, turmeric is mixed with olive oil and chickpea flour to create a thin paste. This paste can then be massaged into the skin with circular motions. The rough texture of the paste helps to exfoliate the skin and can be used up to twice a week.
Individuals who need another natural skin brightener can always try using raw potatoes. Since potatoes are high in Vitamin C, they can quickly and easily brighten the skin. A cut potato should be rubbed over the skin and the juice should remain for up to 20 minutes. This treatment can be performed multiple times a week because it does not cause the skin to dry out.
From living a healthy lifestyle to purchasing a skin brightening cream, individuals have many options available. With consistent use, these skin brightening tips and regimens can help people achieve younger, healthier-looking skin.