How to Shake Off Your Winter Wardrobe Rut?
It is easy for all of us to get caught up into wearing all black and wrapping yourself into cozy warm sweaters. With the first rays of sun comes the in-between season wardrobe blues, and before you know it, you are hovering between winter and spring, desperately wanting to hold on to your long coat or to hop right into your favorite sandals. Especially on one of those mornings, when you have no idea what to wear and no desire to get creative, it is quite easy to keep on clinging to your same old sartorial inclinations.
Ladies and gentlemen, the time has arrived to snap out of your winter wardrobe rut and feel new, fresh and ready for spring.
1. Find Inspiration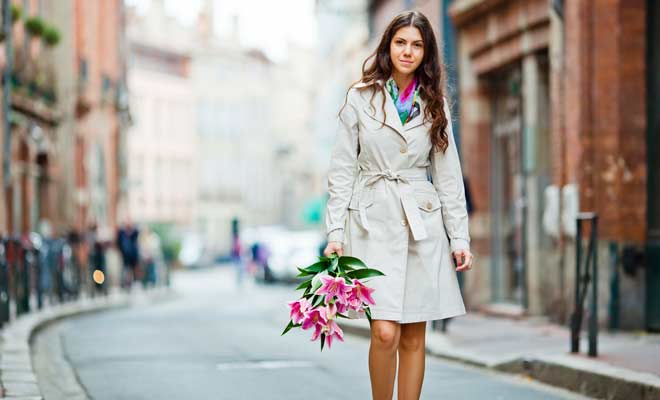 Yes, the days are dark and the weather is frigid, and when you look at yourself in the mirror you do not want to do anything but hibernate during the remaining days of winter. Still, if you look at some of the famous actors/actresses, singers and models in fashion publications, you will see how inventive and creative their outfits are, in spite of the weather. Find one to be your fashion muse. Keep track of what they are wearing and try to think what would, for instance, Robert Downey Junior wore at a wedding reception or what would Jennifer Lawrence wear for a day at work.
2. Add Some Color
Winter is, in a way, inspiring us to wear nothing but dark solid colors. Sometimes, we get trapped in them, without even realizing. Sure, wearing all white during winter months can be a bit silly, but there is no need to go that far. Just add one distinctive color to your outfit ad you will achieve the wanted effect.
Ladies can, for instance, add a colorful scarf on top of their black coat or wear a red purse with their brown boots. Men can, on the other hand, get comfortable in deep greens and blues for their sweaters. They can also refresh some outfit with a red tie.
Must Read – Top 10 Celebrity Beauty Tips For Radiant Skin
3. Experiment with Textures and Patterns
Knit and jeans are not the only things you should be wearing during winter months. Combining different textures, such as velvet, tweed, silk, wool, leather, lace, etc. can add liveliness to your outfit and make it more dynamic and appealing. So, gentlemen, you can actually combine some of your custom suits with a wool tie or even with a knitted skinny tie which you would usually wear only with tweed jackets. Ladies, there is nothing wrong about leather skirt and a knitted sweater, and yes, stripes and polka dots can go well together.
4. Accessorize, Accessorize, Accessorize
And, did we mention that you should accessorize? It is the easiest way to get over the in-between blues and get through this shady zone from coats to sandals. Accessorizes are also great and safe tools for getting creative if you are not prone to experimenting.
A woman can brighten up her winter combination with leather gloves, floppy hat (preferably in some trendy color, such as burgundy), cloche, scarves, ponchos, etc. Men can wear the popular plaid scarves, leather gloves, fingerless gloves, beanies, and why not even Don-Draper-inspired fedora hats.
5. Layer Your Outfit
So, a month or two months ago, you were wearing a warm sweater and an even warmer coat. The time has come to start layering, so that you are ready for when the changes of temperature occur. Switch your long coat for leather jacket, and wear a shirt and a cardigan underneath it.
Ladies can start wearing some of their spring dresses if they combine them with leggings, sweaters and leather jackets, while men can dress in their favorite sleeveless t-shirt, a cardigan sweater and a short coat on top of it. This will help you survive in-between period easier, as you will not change your entire wardrobe, but just cutting down the layers as the temperature continues to grow.
We all are to blame for the crime of getting stuck in a winter wardrobe rut. However, we won'tt judge you by your fashion fall, but by the way you get up and snap out of the monotony that has usurped your stylishness.
You May Also Like To Read – The 10 Tools That Every Girl Must Have In Her Beauty Kit