Hydroxacel Review: Does It Really Work?
Advertising Disclosure

?
Hydroxacel is an anti-aging serum for the delicate area around the eyes. It is formulated to reduce the appearance of skin aging signs like wrinkles and fine lines. It is marketed as a safer and more affordable alternative to Botox injections. The product uses 100% natural ingredients made of natural compounds, moisturizers and proteins that work to reduce the effects of aging on the skin at a cellular level. The serum works on multiple aspects of the skin in order to deliver its anti-aging effects. The price of the product is not stated but there is a free trial offer.
What Hydroxacel Claims To Do?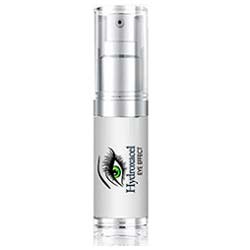 Stimulate the synthesis of collagen
Provide thorough hydration
Diminish dark circles and eye bags
Visibly reduce fine lines and wrinkles
Rejuvenate and replenish the skin
Uses natural anti-aging ingredients only
About The Manufacturer of Hydroxacel
There is no information available in regards to the manufacturer of Hydroxacel. It is also not indicated where the formulation is made. There are some complaints from customers regarding the free trial offer stating that their credit cards were charged even when they returned the product.
How Does Hydroxacel Work?
Hydroxacel primarily works by boosting the natural collagen production in the skin. This is in order to address the declining production of collagen which occurs as a person gets older. Thus, one of the main causes of skin aging signs is addressed. The formulation also uses a special compound that relaxes the facial muscles working just like Botox injections to reduce the visibility of fine lines and wrinkles and at the same time address one of their main causes (constant muscle contractions). The product also uses a blend of ingredients that deeply moisturize the skin preventing dryness and slowing down the aging process of the skin.
Hydroxacel Active Ingredients
YouthBoost – This is a special blend of ingredients that work to boost collagen production in the skin. It helps improve the elasticity of the skin while restoring its other youthful qualities. This active ingredient is said to increase collagen production by more than 35% in a few weeks of use.
Argireline – It is a popular active ingredient in anti-aging topical formulations because it has been shown to relax facial muscles and instantly smooth out fine lines and wrinkles. It works just like Botox injections in targeting skin aging signs specifically wrinkles and fine lines.
Moisture Balance – This is a combination of ingredients that work to moisturize the skin and keep it hydrated to help slow down the skin aging process. There is no information available on what this ingredient is made of and if there are studies showing its effectiveness.
Hydroxacel Pros
There is a free trial of the anti-aging ingredient available online
Some of the active ingredients have been shown to have anti-aging effects
It includes moisturizing ingredients to help slow down the skin aging process
The formulation is designed to address all skin aging signs in the eye area
There are some good feedbacks from people who have tried it
Hydroxacel Cons
No extensive clinical testing for effectiveness and safety is done on the product so there is no substantial evidence that it is effective or safe
There are some complaints regarding the free trial offer
Some of the active ingredients are not thoroughly proven to be effective
There is no detailed information on the active ingredients available
It is not from a reputable skin care company
There are some negative reviews saying it is not really effective
Hydroxacel Directions for Use
Apply a thin layer on the area around your eyes then massage thoroughly until it is absorbed by the skin. The formula can also be applied all over your face if you wish to address fine lines and wrinkles in other areas. Make sure it is completely dry before applying other skin care products or wearing makeup. For best result, use in the morning and evening.
Hydroxacel Warnings
Avoid contact with your eyes. Perform skin testing to check sensitivity before extensive use. If you have highly sensitive skin, consult your dermatologist before using this product.
Final Verdict
After carefully scrutinizing the formulation of Hydroxacel and reading feedbacks from people who have tried it, the anti-aging product is just average. It is still worth a try because of the free trial offer and some feedbacks saying it is effective. Also, it contains Argireline which is a proven anti-aging compound that works just like Botox injections. The main problem is the lack of information on the active ingredients.
The most common eye area issues are puffiness, dark circles, wrinkles and crow's feet, and loss of hydration. There are countless eye creams available on the market today, making it seem nearly impossible to find the "right one" that meets our specific under eye needs. It is imperative to find a product that has been formulated to address a variety of complex eye area problems.
Below you'll find some of the most effective eye cream formulations on the market today, in our opinion.
Our Top Eye Creams
Also Remember These Dermatologist Recommended Important Tips:
Age has nothing to do with the lines that appear on the corners of your eyes... it's a combination of heredity and careless abuse of the area.
Skin is skin... it all needs to be cared for in one way or another. For my younger readers, this means not pulling on the skin when removing eye makeup.
The eye area is prone to fine lines and wrinkles, so it is really important not over-work the area, squint, and stay away from smokey rooms. Your eyes won't like that either.
One of the best ways to protect this area of your face is to put on a pair of sunglasses every single time you go outside spring, summer, fall and winter.
There are very few oil glands in the eye area, so it can dry out very quickly, especially if you spend a great deal of time out of doors.
When you chose an eye cream, be sure to choose one that is especially formulated for this delicate skin. Don't use a day cream that could be full of ingredients that will irritate this area. Too rich a cream can cause as many problems as ignoring the area.
**This is a subjective assessment based on the strength of the available information and our estimation of efficacy.
*Results may vary. The information contained in this website is provided for general informational purposes only. No medical claims are implied in this content, and the information herein is not intended be used for self diagnosis or self trealment of any condition.
Disclosure of Material Connection: Some of the links in the post above are "associate sales links." This means if you click on the link and purchase an item, we will receive a commission Regardless, we only recommend products or services which we use personally and/or believe will add value to our readers. We are disclosing this in accordance with the Federal Trade Commission's 16 CFR, Part 255: "Guides Concerning the Use of Endorsements and Testimonials."