Is Lady Gaga tying a knot with Luc Carl?
The pop princess Lady Gaga say "I do" to her Nebraska beau,Luc Carl.People know him better from her latest released single,Yoü and I,inspired by the six-year romance ("Something about my cool Nebraska guy/ Something about, baby, you and I").
The UK's Daily Star says that the pop star Lady Gaga wants lavish wedding ceremony at Omaha with something like 1800 guest.God better knows whether this marriage rumors are true or not, but it's a really fun to mull over what designer the eccentric style icon will wear for the big day.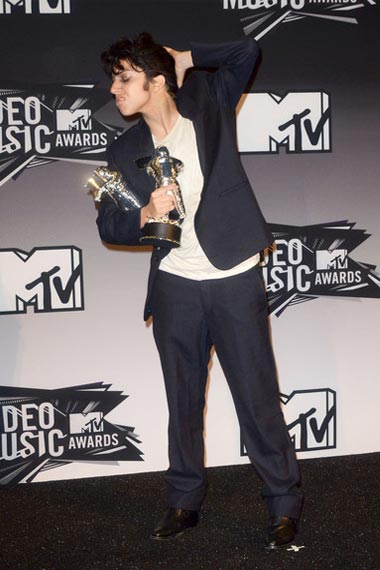 Lady Gaga's look has always capriciousness.But after her new look at MTV VMAs in Brooks Brothers suit, we can only wait for a new surprise at her wedding.
Photos via zimbio.com