J.Crew Latest Winter/Autumn Fall Collection 2011
If your fall and winter wardrobe could do with a little bit of a makeover, you should look no further than the J.Crew winter/fall 2011 collection. The company's new designs feature articles of clothing that immediately attract attention and are perfect for the season. In addition, the clothing in this collection is the perfect combination of contemporary and classic designs that will certainly have the effect of getting you noticed.
The new clothes manage to have the look of classic vintage designs, but without being at all outdated, and will allow you to look your best, regardless of the time of day and the occasion. The collection features plenty of decorative details which elevate the clothing beyond the ordinary, as well as several playful and chic touches
Particularly striking are the new J.Crew fall 2011 turtlenecks and cahmere pullovers, which are stylish and attractive and come in different colors. They look good if you wear them along with a classic pair of pants or a pencil skirt in a contrasting color. The whole outfit can then be completed with an accessory, such as one of your stylish coats, a fedora or a leopard calf hair jacket.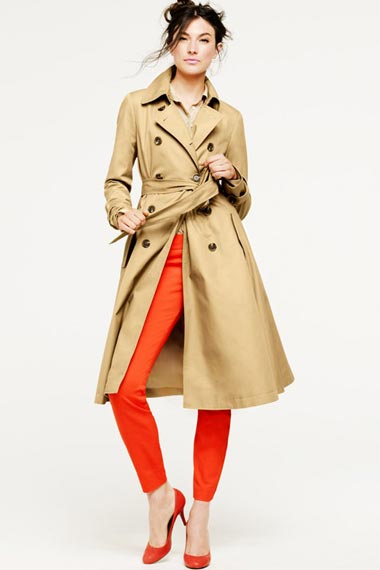 An elegant skirt or dress can also make the perfect accompaniment to any of these casual-chic and timeless items of clothing. You can add to the feminine look by perhaps wearing a satin and rich knee length dress, a glam dress that has sequins on it, or one of several print skirts in a floral pattern.
Color can be a wonderful addition to any look or wardrobe and if you have an outgoing and bubbly personality, consider a bright or flirty color to make your outfit really stand out. The details can be important when it comes to fashion and creating the right look, so be prepared to dress down or dress up to create just the right look,
Photos via fashion.ufa24.com