Jersey Shore Ex Lovers Sammi and Ronnie spotted holding hands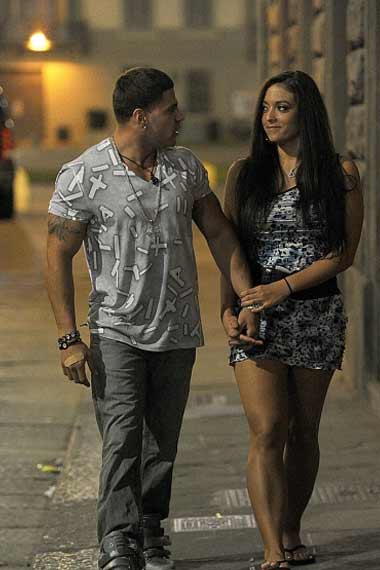 Ex lovers of the popular American Series 'Jersey Shore' were spotted holding hands and kissing. Apparently their relationship has taken a U-turn. The Ronnie Sammy romance was certainly not smooth.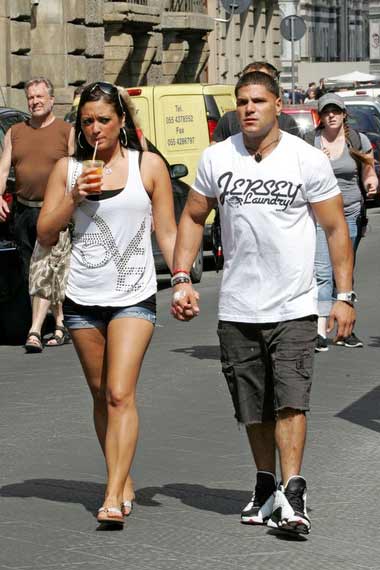 Although the conclusion of the previous season confirmed to their split up, it appears the tables have turned once again. The Jersey Shore cast has rejoined for the brand new season, taking place in Italy. Rumour being that in a recent trip to a club in Florence, the on-and-off pair was spotted holding hands and kissing.
Photos via zimbio.com