Justin Bieber and Selena Gomez Were Totally Into Each Other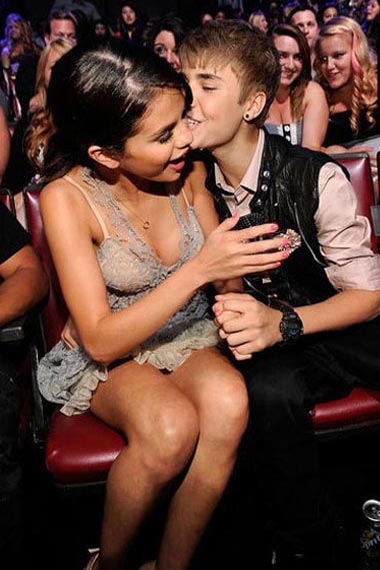 Justin Bieber and Selena Gomez got playful on their seats throughout the Teen Choice Awards in Los Angeles . Selena Gomez had a number of outfit changes during the evening, and her super short mini showed away a daring amount of leg as she cuddled up to Justin Bieber .
The hot young pair showed up individually, but met up as soon as they got inside and seated side-by-side holding hands all through. Justin sneaked in a couple of kisses with Selena whenever their duties did not call them up to the stage.
Photos via popsugar.com