Reading Time:
6
minutes
What Is Juvabrite?
Juvabrite skin brightening complex is a facial cream that can help you diminish the appearance of dark spots on your skin. These spots, or discoloration, can occur due to aging, sun exposure, pregnancy hormones, or acne scarring. Made by skincare brand Solvaderm, the Juvabrite cream is able to help you brighten these dark spots and fade discoloration through it chemical-free formula of natural ingredients.
Explore the effectiveness of this facial cream by reading our full Juvabrite review. We will cover the working process, active ingredients, and any other relevant information about the product so that you can discover for yourself whether this is the cream you need to minimize your dark spots.
Juvabrite Ingredients
Scientists, dermatologists, and skin care professionals joined together to design a special formula that makes it ultra-effective. The active ingredients in this formula include plant extracts, which are known for being extremely gentle on your skin. Discover the full list of ingredients below in this Juvabrite review:
Seaweed extract

Scientific studies, such as the one conducted in Japan in 2002, confirmed that marine and algae plants have anti-aging properties. They can brighten the skin to reveal you're natural glow by improving blood circulation and removing toxins from pores. This is exactly why Juvabrite ingredients have Seaweed extract which can be helpful in treating rashes and enhance skin brightening process.

Hyaluronic acid[1]

Our Juvabrite review experts believe that this is one of the primary compounds behind the success of the product. Although it is naturally present in your skin, it diminishes as you age, which is why a boost of hyaluronic acid is extremely important. This compound helps to make your skin look and feel smooth and youthful. The research conducted in the Toho University, Tokyo, confirmed that you can decrease facial signs of aging with the use of hyaluronic acid.

Primula extract

Commonly known as cowslip, this herb has been used in Ayurveda medicine for a very long time, and according to Ayushology, it can be used to treat blemishes and acne.

Mallow extract

Livestrong suggests that roots and leaves of the mallow plant can help treat sunburns. They do this by making a protective layer around the affected skin and then using their properties to relieve pain and ultra-hydrated.

Peppermint extract

This Juvabrite review team found that according to a study completed in 2017 at the Islamic Azad University, peppermint plant can help to relieve the symptoms associated with dermatitis, sunburn, and itchy skin, which include pregnant women.

Grape seed extract

According to a study that was published in the Free Radical Biology and Medicine, this extract can accelerate wound healing. Thanks to its antioxidant properties, it is also believed to decrease the severity of skin cancer.

Yarrow extract

This Yarrow herb was used in ancient armies to stop bleeding from wounds and relieve pain. Due to its anti-inflammatory properties, it is also one of the plants used in traditional medicine for treating eczema and other skin issues.

Lady's mantle extract

Due to the rich amount of natural salicylic acid, this herb can help to prevent and treat acne, treat sunburns, and keep the skin firm and healthy.

Juvabrite Cream Price

Our review reveals all the relevant information about this product, which includes the price. The Juvabrite price for a single bottle is available on its official website, but each bottle contains 20 ml (one ounce) of cream. It also comes with a 60-day money back guarantee.
Does Juvabrite Guarantee Results?
As per the Juvabrite reviews, the product does deliver positive results. The manufacturer certainly agrees as they offer a 60-day money back guarantee. That means that you can try their product for two months and ask for a complete refund if you are not entirely satisfied with the results.
Our strong review experts believe that this shows the level of trust the company has in its product. It is also one of the best indicators that they made a high-quality cream that can perform up to or exceed your expectations.
Juvabrite Before and After Results
Let's focus on the actual effectiveness of this cream. We will show you several Juvabrite before and after pictures so that you can see for yourself: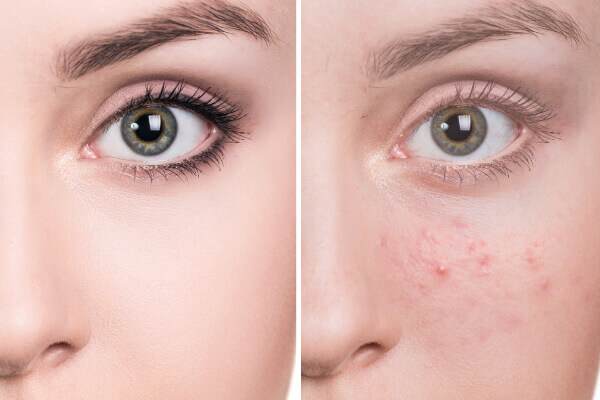 As you can see, the dark spots were diminished and the overall tone of the skin became lighter to reveal a fresh, natural glow.
How Does Solvaderm Juvabrite Work?
In this section of the review, let's take a look at the list of Juvabrite advantages of the cream. The cream delivers the following results:
Diminishes dark spots

The scientifically-backed formula of ingredients will help you brighten the areas of your skin affected by hyperpigmentation. Whether the dark spots are caused by aging, acne or sun exposure, it will help you lighten these areas.

Reduces the signs of aging

Thanks to the combination of vitamins and other powerful antioxidants, your skin will show decreased signs of aging, such as wrinkles and fine lines, and make your skin look and feel youthful again.

Gives your skin its natural glow back

The powerful formula will improve blood circulation and make your skin as radiant as ever.

Deeply moisturizing

The natural ingredients deliver a boost of hydration to keep your skin ultra-moisturized.

For all skin types

There are no harmful compounds in this formula so your skin will remain completely protected. Regardless of the sensitivity of your skin, this skin-brightening complex will not cause irritations. It is also possible to use Juvabrite on dark skin tones and get the same expected results.
What Are the Side Effects of Juvabrite
There are no possible side effects from using this cream. Reliable Juvabrite reviews suggest, it contains only compounds derived from plants so you can use it without worrying about anything going wrong. We carefully searched through the numerous user reviews available online and they also do not mention any Juvabrite side effects.
Should You Buy Juvabrite Cream?
The bottom line of this Juvabrite review can be revealed that this is a yes – you should buy Juvabrite Solvaderm. We highly suggest giving it a chance mainly due to the fact that all the ingredients included were scientifically researched. The cream complies with all the required standards and it passed all the testing needed when it comes to safety. The product is completely safe to use on a long-term basis and is able to deliver quick results.
What Makes Juvabrite the Best Skin Brightening Cream?
Solvaderm Juvabrite offers a unique blend of natural ingredients that can brighten dark blemishes and fade discoloration, all while being gentle on your skin. The formula was carefully designed by a team of professionals that consisted of dermatologists, scientists and other skincare experts.
The main difference in comparison from other creams is that it can deliver results without any danger of possible side effects since the product is safe for long-term use. Juvabrite reviews confirmed that it can help you deal with dark spots on your face regardless of what their cause is. It is also the ideal formula for pigment brightening and can help you deal with other skin concerns, such as scars and sunburns.
Juvabrite Customer Queries
How Often Should I Apply Juvabrite?

You should apply It two times per day – in the morning and in the evening before you go to bed. To get the quickest possible results, our experts suggest that you regularly apply the cream and do not skip applications or days.

When Can I Expect to Notice First Results?

According to the Juvabrite cream reviews, you can expect to notice the first results in about 14 days. That means you will be able to see the lighter tone of your skin in about two weeks from the date when you start using this product.

Is Juvabrite Safe to Use?

Yes, this product has undergone all the required testing to comply with the rigorous standards of the industry. The extensive research done in this Juvabrite review revealed that the cream contains only natural products and it is safe to use.