Versatile Designer Pieces from Karl Lagerfeld and Macy Fall 2011
Designer and retailer collaboration has become a trendy marketing strategy benefiting all involved parties. Amid the collaboration igniting interest is the Karl Lagerfeld and Macy's 2011 Fall Capsule Collection. Glamour along with elegance and high class at affordable prices is a mission which Macys and Karl Lagerfeld have accomplished very well. Be prepared to venture into the sophisticated world of elegant fashion with the versatile Karl Lagerfeld designer pieces.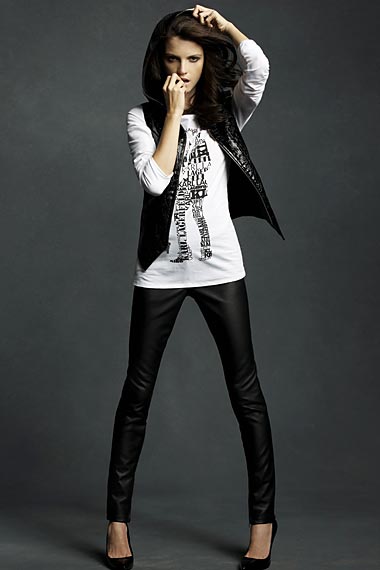 All black ensembles continue to be an important style trend for fall. This collection contains a variety of pieces with high accents placed on elegance that can be worn for many different occasions. Some returning styles are the flirty dresses, figure flattering vests, elegant hosiery, tweed pieces, trench coats and high collars. Classy accessories include gloves for this collection.
The faultless combination of classy, feminine, simplicity and sexy instantaneously, catches and holds attention as it exhibits the infinite mixing and matching potential of a few well chosen pieces from this designer collection. Elegant pieces are highlighted with significance when contrasted with the more casual selections which boast a rock chic vibe with credit to some key essentials such as leather or fingerless gloves. Emphasis is put on the waist area, by accenting the waist to form an hour glass shape.
Interestingly, it is also noted that accessories are being kept moderately discreet. Apart from the classy black pumps, signature fingerless gloves, necklaces that are shorter, and the silhouette enhancing belts, few other accessories complete the outfits. Simple straightforward style rules and a dedication for choosing the most becoming pieces seem to be the formula for success according to this prominent world famous fashion designer.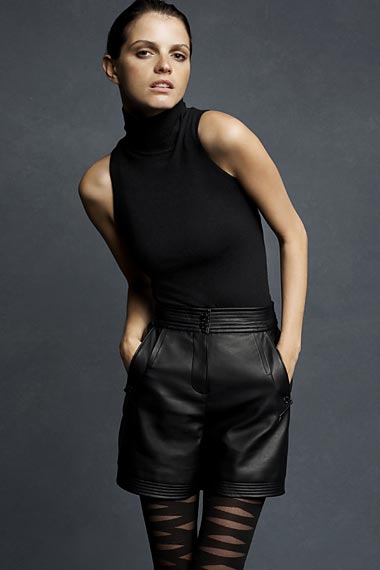 Regardless of the noticeable preference for flexible dark colored pieces having a slight masculine vibe, this fall capsule collection also shows off some vibrantly colored stylish feminine pieces. Monochrome dresses and floral prints are designer pieces offered to ones who are interested in accenting a more romantic side of personality.
The Capsule Collection for Macy's for fall 2011 will be an important collaboration for the season. This entire collection will be available nationwide in stores at the end of August. These clean cut fitted designer pieces will have prices that vary from $50 up to $170 and are anticipated to literally take wing from the store shelves, so it is highly recommended to be prepared in advance to secure these must have affordable and stylish creations for your wardrobe.
Photos via instyle.com