Lash Relonge: Does Lash Relonge Work?
By
An exclusive review of Lash Relonge Product, Know more about Lash Relonge Product, its pros & cons on the beauty insiders.
Advertising Disclosure

?
Lash Relonge Overview
Lash Relonge, manufactured by Beauté de Paris, is an eyelash product that is applied daily to the upper lid of the eye. It claims to make lashes fuller, healthier, darker, and longer after just a few weeks.
Lash Relonge – Product Description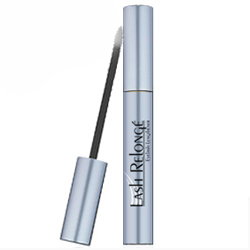 While the Lash Relonge site is visually appealing, the lack of information is concerning. Ingredients are not listed. The site does promise, however, that they are clinically tested and safe for the eye area. It appears the company makes two other products (sold on the site), but its history and credentials are not mentioned.
The good news about Lash Relonge is that it does seem to be a proven effective way to increase lash density. A before and after photo and over a dozen clinical studies support this claim. Evidence that it can also make lashes longer, however, is conspicuously absent.
The claim of a 100% money-back guarantee is quite misleading. The FAQs state no refunds or exchanges are offered on open products, and those who take advantage of multi-bottle offers can only receive a credit towards the purchase of other company products.
Lash Relonge Advantages
Safe and easy to use
Before and after photo
Clinical studies
Lash Relonge Drawbacks
Off-putting refund/return policy
No ingredient list
Company info virtually non-existent
Lash Relonge – The Bottom Line
It does appear that Lash Relonge can improve the density of eyelashes, but there is nothing to suggest it can make them twice as long as the site claims. The fact that it is impossible for customers to get their money back is a huge concern. At $99.99 a tube, it is questionable whether trying Lash Relonge in the hope it will work is worth the risk.
There are quite a few eyelash enhancing products on the market today, many of which appear to be capable of providing a few key benefits. Specifically, in addition to providing improvements in eyelash length, volume, and texture, an eyelash enhancer should also contain only quality ingredients. Furthermore, these ingredients must be able to nourish lashes so that they stay well conditioned and strengthened against premature breakage. Because of the importance of these characteristics of an ideal eyelash enhancer, along with the large number of eyelash products sold today, we've listed several of our top eyelash enhancers below.
Our Top Eylash Enhancing Products
During our research, the skin care specialists we consulted provided useful tips that contribute to achieving and maintaining beautiful, healthy eyelashes, including the following:
Be certain to consistently apply the product(s) you choose in accordance with its directions for use;
Pay special attention to removing any makeup that you have applied both mascara as well as eye shadow prior to bedtime;
Eating a healthy diet that contains milk and fish can help strenghten eyelashes;
Drink at least eight glasses of water a day to stay well hydrated;
Avoid excessive intake of caffeinated and alcoholic beverages, as they may contribute to dehydration and exacerbate the appearance of fine lines and wrinkles; and
Be sure to get adequate rest every day