Lauren Graham Cover Shot For SELF Oct 2012
Well known American actress Lauren Graham is a new face for SELF Oct 2012. Despite of having a fit body, Lauren Graham had taken a 5 weeks training to be on the cover of SELF. This "Train like athlete" is a self impose challenge, Lauren Graham says"When SELF invited me to be on the cover ,I told the editors I wanted to try training like an athlete and they love the idea ".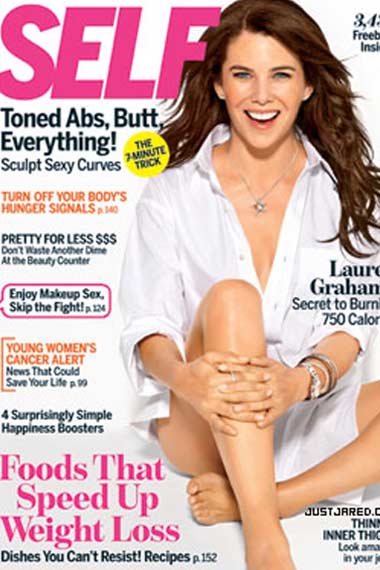 SELF allotted a trainer Michelle Lovitt for Lauren Gram and here is the detail of how Lauren Graham has completed her 5 week challenge.
During the training Lauren workout twice to get the best result,she had required to quit eating her favorite Bagel and Cream Cheese and she tries to fix the bad habit of not drinking enough water. At last Michelle says "Lauren you are melting the ice".
Photos via SELF Magzine