Lindsay Lohan in Bold Curved Heels at New York Street
Take a wild guess, who we spotted? Surprise!! Surprise!! It's none other than Lindsay Lohan in her daring curved heels at the street of New York Street. Today she has proved that if you are in the league of stars than you should have daring to wear something like this.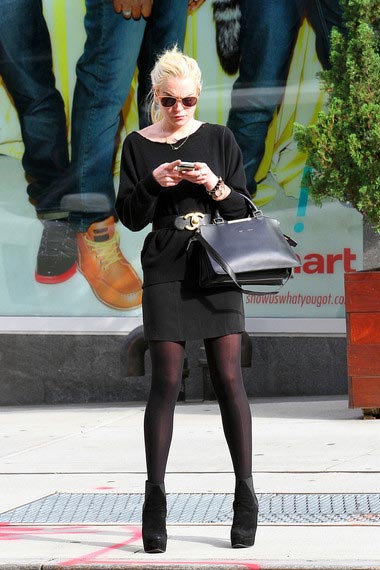 When this shoe was launched by the designer Alexander McQueen, apparently everyone thought that except Lady Gaga no one can wear it with full confidence as it's too complicated to wear but Lindsay has proved everyone wrong
Black short dress, matching belt by Channel and a smart pair of shades this 25 year old diva was spotted walking in the streets with cigarette in one hand and phone in other one.
Photos via fashionfame.com