Long Hairstyles for Women: Get Chic and Sophisticated!
Hair has been a vital element of a woman's beauty. Since ages, women have nurtured and cared for their hair in every possible way. Hairstyles are designed to improve the overall look. And besides, styling is fun! Long hairstyles for women are a fashion craze and some would even go for hair extensions.
Different Hairstyles for Long Hair
Women of all ages can have long hairstyles. You can have a variety of looks in just a matter of minutes. The most common and simplest form of long hairstyles for women is the chignon. Just tug your hair into a pony tail, twist and attach it to your nape.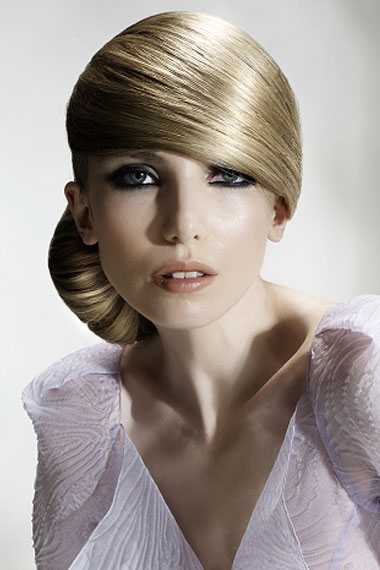 Another method is the top knot – sleek and messy, which works best with a straight hair. For the sleek topknot, just pull your hair back and tie a topknot on the top or on the side of the head. On the other side, for the messy topknot, you can let loose a few tresses and it can frame the knot. For instance, famous celebrity, Britney Spears, have been spotted a number of times with this kind of hairstyle.
Layered style is a classic cut. Escorted by bangs, it gives edge to the face and increases volume to the hair. It is excellent for women who have drooping hair and requires extra body to their hair. Actress Catherine Zeta-Jones, possesses a round face, thus, this style brings out the best of her beauty. There are hundreds, even thousands of methods to style your hair. Be creative and have fun.
Frills for Fun!
Additional details add fun and enhance the beauty of long hairstyles for women. Leis, bows, tiaras and many other accessories can be of great help. Curls and waves at certain sections of the locks are also nifty.
How to Keep the Hair Healthy
Nowadays, maintaining a beautiful and healthy hair is quite burdensome, right? Fortunately, there are numerous ways of taking care of your mane. Pursue a good hair care routine to keep your locks hygienic and hydrated. Natural nutrients and oils are incapable of reaching the roots of the hair, thus, making your hair dull and lifeless. So be sure to make use hair care products that hydrate and protect your tresses from roots to tip. Always bear in mind that too much styling will damage the hair, therefore it needs special treatment once in a while.
Points to Ponder
Flowing down your back, long and luscious hair is what you want. Make it a point that your crowning glory will always look at their best and decide on the style that will meet you degree of maintenance. Your long hair reflects your personality and mood so make the possibilities endless.
Photos via hairfinder