Luxurious Chic Hair Accessories
Right Hair accessories add uniqueness to your look, no matter whether you hair is short or long, whether straight or curly, a hair accessories will definitely give you a chic style look and will add volume to your hair.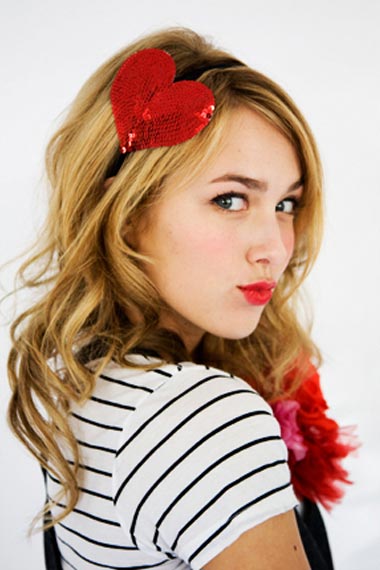 Head band or a heart headband works great for natural romantic look ,leave your hair straight with the headband and enjoy the attention or be impish by pairing it with a matching lipstick.
Become soposticated athletic with this chic style signature scarf. This looks very ebullient with red hearts covering the off white scarf and will remind you the vintage style!
Get a glamorous look with this soft metallic leather finished turban, wearing this turban over a bun hairstyle will surely give you an elegant looks while it is fun to wear it with your loose hair.
The sequin clips and head wrap are striking hair accessories among the chics .You can create different hairstyle with a pair of spangle party clips like you can use it with a simple straight hair to make them stylish or secure your side bangs with clips.
Photos via shopbando.com