Makeup Collection for Fall 2012 by Illamasqua
With every season fashions change and with them, so does the makeup so that it suits the new looks. An incredible makeup collection for fall 2012 by Illamasqua has been created for those who are more daring and want to look absolutely stunning no matter what the venue.
Makeup should be fun and it can be with the Illamasqua Theatre of the Nameless makeup collection for the fall season where its colors are adventurous. It promises exotic shades and hues that are provocative and second to none. They also have stories behind them to add to their intrigue but they are certainly not for the weak.
Self-expression is the key with the Illamasqu's Theatre of the Nameless fall season's makeup collection and it is definitely bolder than in the last seasons. Use these palettes artistically as they were meant to be used. These rich-pigmented shades in all the products will ensure that your special personality will always shine through and that you will never go unnoticed when wearing them.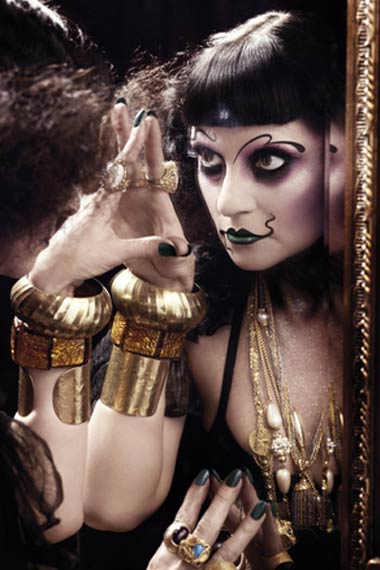 The palettes of Illamasqua's Theatre of the Nameless promise drama to anyone who is daring and bold enough to interpret the modern history of the illicit nightlife. The opulent quality products offer sophistication like no other on the market to create beautiful looks that are breathtaking and unforgettable.
Photos via illamasqua.com