10 Makeup Mistakes You Need to Stop Making Right Now
You love everything that has something to do with beauty, don't you? Love beauty more by correctly following some of the simplest skincare and makeup tips that will certainly make beauty love you back.
Listed below are 10 of the most common makeup mistakes beautiful girls love to make:
1. Forgetting to put on your Sunscreen: The perennial mistake women always make is forgetting to put on UV protection. Keep in mind that the sun is beautiful skin's archenemy.
2. Concealing before putting on your Foundation: It's unbelieveable how some women still ignore what makeup tips have been preaching for so long – put on your foundation first to even out your complexion and skin tone then, correct with the right concealer tint.
3. Using the wrong shade of Foundation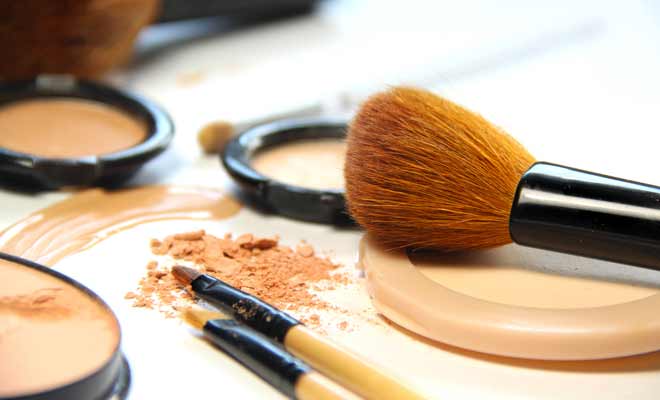 Beauty has a lot to do with a flawless complexion. Choosing a foundation in your natural skin tone is the pillar of any practical makeup tips. Make sure there's white light in the room when buying your foundation to make sure that you're paying for the right shade.
4. Using Foundation to cover up skin Imperfections: Again, foundation should even out your skin tone, not correct your imperfections. Correcting is the business of your concealer.
5. Oily Eyelids and Eye shadow that is out of place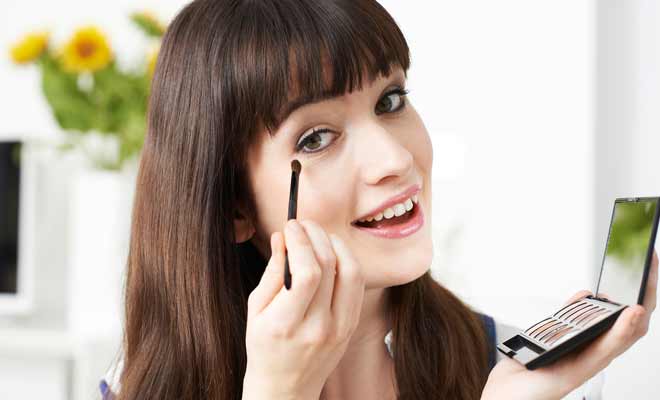 Make sure to cleanse your eyelids thoroughly and tone to draw out the excess oil clogged in your pores. Prime your eyelids will concealer to ensure that your eyeliner and eye shadow will stay in place.
6. Sleeping with your Make up on your Face: This is another makeup tip that's almost always taken for granted. It's a must if you want a zit-free canvas when you put on makeup the following day.
7. Misusing brushes, sponges and other tools to apply your Makeup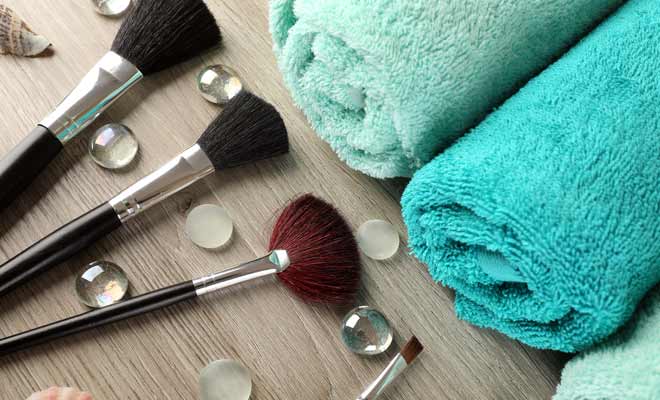 To be a certified beauty fanatic, take some time to learn which brush goes with your concealer, which goes for your eye shadows or bronzer. Just knowing which brush or sponge to use can make amazing improvements to your overall, made up look.
8. Forgetting clean your Makeup tools after Every use. Please keep your makeup tools clean or you'll be spreading bacteria on your face.
9. Forgetting to Exfoliate
Use a gentle exfoliant to keep your skin surface clear of debris and dead skin cells that stop your makeup from clinging to your skin.
10. Hopping on the next Big trend. There is a certain kind of look and style that will fit you perfectly. You don't have to follow every trend. Just choose the ones that flatter your natural features.
Conclusion
Beauty comes with a clear know-how and how-to. To make the most out of any beauty and make up tips, you have to know yourself really well, keep things simple and true beauty will emanate from there.
Like this post? There's more. Get tons of beauty tips, tutorials, and news on the thebeautyinsiders Facebook & Twitter page. Like us on Facebook – we'll see you there!
Skin Brighteners aid in reducing post-inflammatory hyperpigmentation revealing even skin tone. Skin brighteners also can help revitalize tired and dull skin resulting in a youthful, healthy glow.
Below you'll find some of the most effective skin brightening products on the market today, in our opinion.
Our Top Skin Lightening Choices