Skincare Tips: 14 Effective Makeup Removal Tips for Great Skin
Advertising Disclosure

?
If asked your preferred time of the day between wearing and removing makeup! Definitely, the later would garner more votes. People tend to think that simply washing your face and letting your hair down is what constitutes makeup removal. However, this is wrong. It is about time that you learned the proper way and means of removing makeup effectively.
Makeup Removal
It is a daily skin care routine that is done after the day is over. It constitutes using the right skin care products and cosmetics to remove all the makeup applied. It involves getting rid of the lipstick and the excess mascara and eyeliner applied earlier in the morning before entering the bed and going to sleep. However, it is difficult for people to learn how to remove makeup properly and efficiently. In addition, people tend to disregard makeup removal which oftenly affects their skin texture and appearance.
Why Remove Makeup
Sleeping in your makeup is highly advised against. Many are the times you think that nothing actually happens. However, learning how to remove makeup at night is one of the best makeup removal tips for great skin you can ever have. Failure to do so will result in wrinkles, possible skin and eye irritation or infections, chapped lips, peeled off skin or breakouts, brittle eyelashes, and even excessively dry skin. It is therefore essential to ensure you remove your makeup using these easy makeup removal tips to avoid and limit possible skin damage.
1. Prep Your Skin
Your skin just like any other routine of function has to be prepared in advance. Understanding the best ways to remove makeup and the different skin types involved is the first step towards removing makeup properly. Prepping involves soaking your face in the plain water to allow the makeup to sog before using other makeup removal tools such as cleansers or toners. This makeup removing routine ensures that the makeup loosens up and is easily removed.
2. Use Aloe Vera and Honey
Skin care tips 2017 advice that using natural skin remedies add to preserving and maintaining your skin's health. The aloe vera mix with honey is one of the best face makeup removers that you should try. It nourishes, rejuvenates and also gets rid of skin impurities.
Ingredients: honey (raw), aloe vera and two tablespoonsful of oil. Mix the ingredients to form a thick paste. The mix is then scooped and applied to the face in a massaging manner. Leave the makeup remover diy on for a couple of minutes then rinse with lukewarm water.
3. The Witch Hazel
This is another makeup remover diy that not only removes makeup but also provides the skin with moisture and remedies acne. Mix the ingredients and shake it well. Use a cotton ball to apply the mix to your face.
Ingredients: 2 tablespoonsful, Jojoba oil, Almond or olive, Water ( filtered), and Witch hazel.
4. Honey
Honey provides safe and efficient ways to remove makeup natural by promoting its own use. it is indeed an excellent cleanser and the best face makeup remover. To use it, you are advised to apply raw honey not processed honey onto a piece of clean cloth or wash cloth and apply it to the skin. Massage it into place gently. Then rinse it after a period of around ten minutes.
5. Use Essential Oils
These offer some of the best makeup removal tips for great skin. They are all natural makeup remover hacks that ensure your skin preserves its natural oils. In addition, they prevent excessive drying while ensuring skin moisturization and hydration is maintained. To use them, mix your favorite oil combinations ranging from olive, almond, coconut or jojoba with rose water. Rose water soothes the skin and is especially good for sensitive akin types.
6. Cucumber
This includes the juice and paste made from the vegetable. Cucumber is one of the efficient makeup remover skin care tips that preserve the skin through brightening it and makeup removal at the same time. One of the tips to remove makeup includes:
Cucumber juice
Castor oil
Coconut oil
Lavender oil
Mix them in a pan and heat for two minutes or so. Add the lavender for scent and use a cotton ball or pad to apply the mix.
7. Milk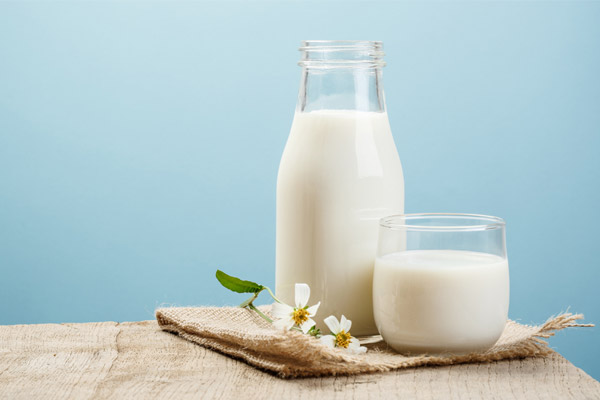 Simplest makeup remover hacks as it is readily available in the market and at home. It moisturizes and improves the skins ability to maintain and retain moisture at its disposal. All you need is a cotton pad to apply the milk to your face. Milk is essential in learning how to remove face makeup and eye makeup in specific.
8. Grains
They not only form excellent exfoliating agents, they are also fundamental in makeup removal and cleansing. The essential ingredients in this specific makeup remover diy are oats, cornmeal, rice bran and many others. However, special care is required with other ingredients depending on an individual's skin type.
9. Avocado
It is one of the best and easy makeup removal tips for your skin. It cleanses and moisturizes the skin while providing essential skin oils. All that is required is to extract the avocado oil in avocados and using a cotton pad to apply it to the face.
10. Steaming
Heat is another makeup remover hacks that aid in effectively removing makeup. By steaming for around two minutes, the makeup loosens and you are able to remove it without clogging your skin pores.
11. Be Gentle
Scrubbing off the makeup is the worst makeup removal tips for great skin. Gently massaging in the cleansers will ensure the makeup is removed. In addition, gentleness does not rid the skin off its oils.
12. Avoid Baby Wipes
Even though they are regarded to be the best, be sure not to use them to remove your makeup. Make your own makeup remover diy wipes at home using recommended processes.
13. Exercise Patience
Allow the cleanser time to work on your makeup. In how to remove makeup properly you are advised to allow it to seat for a while on your face for a while. Do not rush it or the results will not be as desired.
14. Right Cleansing Product
Well, you have been using the same cleanser for the past several years. It is about time to start looking or using a new facial cleanser as one of the best makeup remover skin care tips this year.
Like this post? There's more. Get tons of beauty tips, tutorials, and news on the thebeautyinsiders Facebook & Twitter page. Like us on Facebook – we'll see you there!