Maria Menounos: Diet and Workout Regimen
Maria Menounos the picture of good health says that she keep a healthy diet and eats whenever it is required i.e., she keeps a stash of almonds in her purse and snacking on fruit and veggies throughout the day and includes different types of exercise and workouts.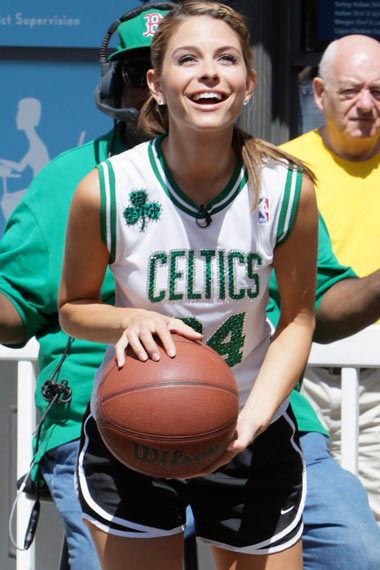 In her interview she says that "Variety is crucial to me, than a strict gym routine", which includes yoga, morning walk with her dog, and basketball. "It kills two birds with one stone: It is like a social event and a workout."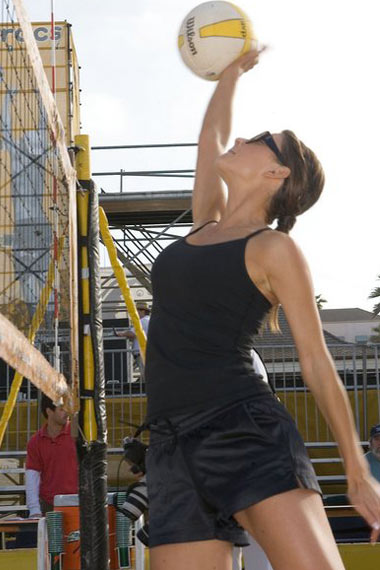 Beside a sequence of guide to Maria Menounos's favorite exercises, she also dishes around workout equipments she has at home. Maria says that she has a stability ball, Bowflex Ultimate and Xtreme machines, a heavy bag, weights, a treadmill and an elliptical but actually if she has 20 minutes, she would rather prefer to take her dog for a walk.
Maria's words on stress relieve, "Driving in my car with the music blasting, if you are ever in LA and see some girl singing Greek music in a convertible, it's probably me!"
When it comes to daily meal, she usually don't get time for a full breakfast so she takes a bowl of raisin bran, grape-nuts and soy milk which is according to her is an "Express Breakfast".
Photos via examiner.com/