Medium Length Hairstyles Ideas for Winter
Surely,you can find a lot of different gorgeous hairstyles today that you would want to try yourself.But if you will to ask the best and most ideal hair length to accommodate more hairstyles, it would be medium length. Medium length is sometimes called "the chop".This is the ideal hair length as it is not too long and not too short. Now,to give you more about medium length hairstyles ideas,here are some of the best examples
One of the best medium length hairstyles ideas that you can pull yourself is to create some volume to it by making romantic waves and just leave it down. This style is best for the thin and silky type of hair. You can use hair gel,wax or spray to keep your hair falling on the right place.
Another great medium length hairstyles idea includes getting shoulder-length bob with or without bangs. This hairstyle would definitely make you look more fashionable. Bobs are always short. By getting a longer bob, you'll definitely nail a different more exciting look that is just right for any occasion. Some likes it with bangs mostly side swept bangs while others don't. Getting bangs for a long bob would definitely depend on your style and preference.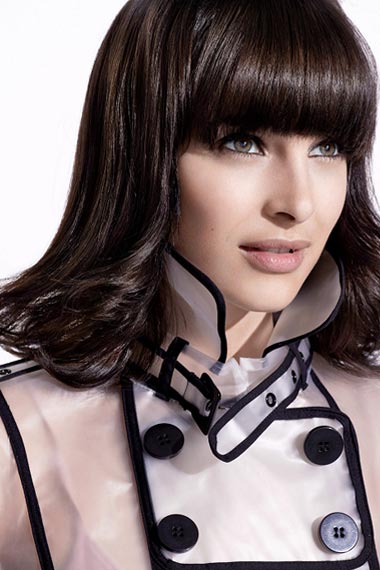 You can also try a shoulder-length straight fly away hairstyle.This hairstyle is great for special occasions like cocktail parties and dinners.This hairstyle screams sophistication and class. Hence, having this kind of medium length hairstyle is best for special events and gatherings.
There are far too many more hairstyles that you can do with your medium-length hair. The best way to find more ideas is to spend some time surfing the internet or browse some fashion magazines you have at home. So if you are to cut your hair today, make sure you get a medium-length cut to get those perfect hairstyles!
Photos via ukhairdressers.com