Megan Fox Newly Faded Marilyn Monroe tattoo
Recently Megan Fox was seen in her new faded Marilyn Monroe tattoo when she was heading towards breakfast at fashionable Italian eatery Little Dom's in Los Feliz, California with her 38-year-old former Knots Landing heartthrob husband.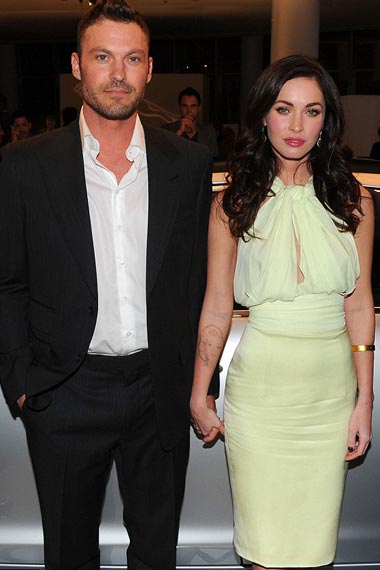 Earlier tattoo was visible clearly at her right forearm but now it is hard to make out that famous tattoo. Recently in an interview she expose that "I'm removing it. It is a negative character; I do not want to attract this kind of negative energy in my life."
Megan has totally nine tattoos around her body. This not the first tattoo that she is regretting to grown, earlier she had removed her navel piercing also at the age of 16.
Photos via dailymail.co.uk