Most Preferred Handbags of Celebrities
Celebrities always carry distinctive stuff, from head to toe all the things they wear are at all times in the news This time we have bring ultimate collection of bags that usually these celebrity carry with them in tinsel town.
Now take a look at Pippa Middleton "Modula's Pippa Grab Bag" which is her favorite bag among all in her collection. She is so passionate about that bag that London based company re-named that bag after her name only. Don't fail to spot Nicky Hilton "Balenciaga's Magenta City Bag" is which is also a worth watch.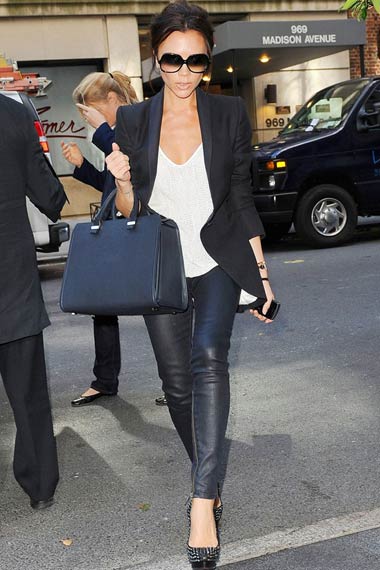 In the above picture Victoria Beckham is carrying "Victoria Bag" from her own signature creation which is named after her only. This bag will surely give one's a descent and elegant look. And off course how can we forget our newlywed Kim Humphries "Hermes' Birkin Bag" named after perennial fashion icon Jane Birkin, Hermes' trophy these bags is widely regarded as the Holy Grail of luxury arm candy.
Emma Roberts "Tila March's Zelig Tote" is also a classy one, and if you want to buy any bag for some festival then you can opt for Olivia Wilde "Ralph Lauren Collection's Fringed Bag" that is just perfect for any festival.
So get ready to buy one and get the sophisticated look just like your favorite celebrity.
Photos via glamourmagazine.co.uk