Nina Dobrev and Ian Somerhalder are together?
On July 25th 2011 Vampire Diaries co-stars Ian Somerhalder and Nina Dobrev were said to be "intertwined" at the San Diego Comic-Con. The budding love birds spent the past weekend together, cuddling and kissing in public at the Maxim, FX and Fox Entertainment Party which was sponsored by Batman: Arkham City.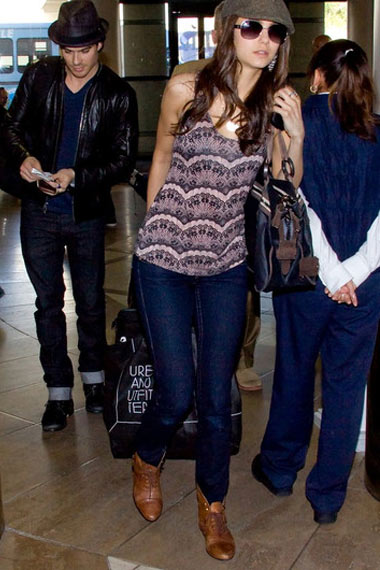 According to the information, He was very protective of her, and brought her a couple of cocktails from the bar. "When she went to the bathroom – and it appeared they were ready to leave – he waited patiently outside the restroom and smiled at her when she exited."
The "couple" share a ten year age difference; Ian Somerhalder is 32, NinaDobrev is 22-years-old. The duo has been dating for a while. The two were spotted partying at Coachella back in April and attending the White House Correspondents' dinner together in early May'11. In the end of the month, the two were seen taking a stroll together in Paris, France with their arms around each other.
Photos via zimbio.com