These 90's Hairstyles Are Trending for Summer
As summer comes to a close, we make staple changes to our holiday plans, our wardrobe and of course – hairstyle! So what's hot and what's not in the hairstyle department? Well, for a change instead of peeking into the future, let's go back to the crazy, bold and glitzy 90's! As one of the 90's kids, you probably fancied hairstyles that you saw on MTV, Beverly Hills 90210 and Melrose Place. Well, stoke your nostalgia and check out cool 90's hairstyles that are trending this hot, hot, hot season.
Sexy, Tousled Hair
Messy, "I-woke-up-like-this" sexy bedhead is making a major comeback this summer. This artful, disheveled hairstyle flaunts a flirty and chic look, but what's great about this"au-natural" trend is that it doesn't require a lot of work. In the 90's, Kate Moss has proved unkempt, just-rolled-out-of-bedlocks can look stylish. Now this no-fuss wavy and tousled hairstyle trend is revived by fashion model Alexa Chung.
High Ponytails
Do you think getting caught in public wearing a good ol' ponytail is a mortal sin in fashion – well not anymore! A sleek pull from the crown, the sides and underneath actually adds a touch of sexiness. It's simple, neat and comfortable to wear when the sun is high.
Half Updo
A lot of celebs sport half-up hairstyles in summer as they give a perfect balance between a polished vibe and sexy"kind-of-messy" look. You can sport a twisted crown, braided half-up hair or a vintage half-up. You've got a lot of options when it comes to styling whether you'd like a sweet and romantic look or flirtatiously tousled.
Shag-a-delic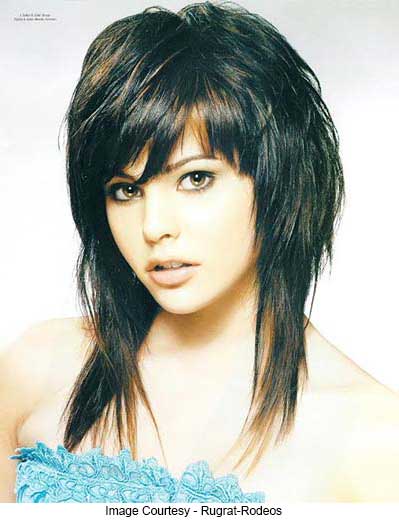 Cindy Crawford made this hairstyle super popular circa mid-'90s. This hairstyle is timeless, demands imperfection and is perfect for hot weather. To intensify the shagginess, spritz your hair liberally with beach spray.
Dreadlocks
Dreadlocks is a huge thing in the 90's – as it was a cool 'it-girl' thing. It looks wild and bold, and it's definitely a head-turner. However, unlike before, you can now see some softer dreadlocks this time around.
Messy Buns
Celebrities love showing off messy updo hairstyles. You can wear it with ease and comfort and is a perfect choice for the busiest and laziest gals.
Classic Box Braids
Classic box braids, on the other hand, are the super long, rope-thick twists and braids that are piled high at the top of the head or down the back with a sleek middle part. Classic box braid hairstyle is an awesome throwback to the 90's. It is perfect if you're basking in the sun at the beach or pool parties.
Messy Braids
A messy braid is the more easygoing, girly version of classic box braids but it keeps a look that is softly lovable and naturally chic.
90's summer hairstyles are a perfect mixture of crazy-awesome and bold-flirtatious look that are almost wash-and-wear. With simple tweaks like styling and cutting techniques, you can turn blast from the past hairstyles into something fresh.
You May Also Like – How to Get the Unique and New Look with the Braided Topknot Hairstyle?