Ombia Derma Review: Smooth, Healthy and Vibrant Skin, is this True?
By
Ombia Derma
Is Ombia Dermatruly an effective anti-aging cream? Snap to read the complete review on Ombia Dermareview and know the in outs, pros cons and bottom lines.
Advertising Disclosure

?
Ombia Derma Description
Ombia Derma is an anti-aging cream that penetrates deep within the pores to fight wrinkles, fine lines, crow's feet, and promote the production of collagen and elastin. It is sold online and has a limited amount of trials per customer. Pricing information is not publicly available and there is no mention of a money-back guarantee or return policy. One must log in to the product's website to receive their trial bottle and access pricing information, terms, and conditions.
Ombia Derma Ingredients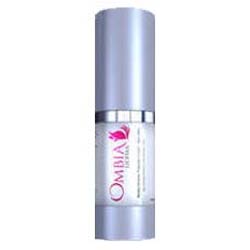 Co-Enzyme Q10: found naturally in the body, this substance is used to create the energy necessary to maintain the body's cells. It has antioxidant properties, meaning it protects cells from harmful radicals. This ingredient also helps enzymes do their jobs, protect muscles, and the heart.
Tea extracts: these are rich in antioxidants that help protect the cells and are linked to a decrease in signs of aging. They also seem to protect against inflammation and possibly protect skin from the harmful effects of the sun's rays.
Retinol: a form of vitamin A that's used topically, this ingredient encourages rapid skin-cell turnover. It is mostly used in products meant to be used at night because it causes the skin to become more sensitive.
Hydroxy Acids: natural acids found in foods, such as glycolic, citric, lactic, tartaric, and malic acids. This ingredient helps smooth and firm skin, is used in acne creams, and helps remove dead skin cells. Hydroxy acids are also effective moisturizers.
Ombia Derma Directions
The manufacturer states the cream should be used twice daily—in the morning and before going to sleep—for best results. It can be applied before putting on make-up or sunscreen and results should be visible after 4-6 weeks of use.
Ombia Derma Advantages
The product fights aging, wrinkles, and other skin problems.
The ingredients are listed and many of them have been linked to positive skincare results.
Trials of the product are available.
Ombia Derma Disadvantages
The product's website requires people to register before purchase.
Pricing information is not available to the public.
Very few reviews of the product are found on third-party or independent retail websites.
The manufacturer does not include information about tests that have been conducted to prove the product's efficacy.
The product may not be suitable for those with sensitive skin or those who are pregnant.
One can only purchase the product if they register to the website. It is not found in pharmacies or beauty stores.
Conclusion
Ombia Derma is a promising anti-aging product that seems to offer many benefits, including the use of ingredients that have been known to benefit the skin. Very few reviews are found of the product online and one must register to the official website to receive a trial and get pricing information. The product's manufacturer also does not list the amounts of ingredients it uses. This may put off customers who are used to having this information available quickly. Products that list this information may be a better choice.
As we age the composition, texture and appearance of our skin changes. Signs of skin aging include wrinkles, fine lines, loss of moisture, uneven tone, and dull, tired-looking skin. There are countless anti-wrinkle creams on the market promising to make skin look and feel younger. Many anti-wrinkle creams promise everything short of a facelift or to provide the much sought after "fountain of youth". In reality most are just moisturizers marketed as anti-aging products.
Below you'll find some of the most effective wrinkle serum/cream formulations on the market today, in our opinion.
Our Top Anti Aging Products