Omorovicza Moor Cream Cleanser Review: Ingredients, Side Effects, Customer Reviews And More.
By
Omorovicza Moor Cream Cleanser
Omorovicza Moor Cream Cleanser: Does this product really work? Is this Cleanser safe & effective? Check Customer Reviews, benefits, side-effects and more.
Advertising Disclosure

?
Omorovicza Moor Cream Cleanser Overview:
Omorovicza Moor Cream Cleanser, US $80 for a 150 ml tube, delivers a soothing and calming wash that relaxes your skin to promote a clearer, purer, more even toned skin.
About Omorovicza Moor Cream Cleanser — Does It Really Work?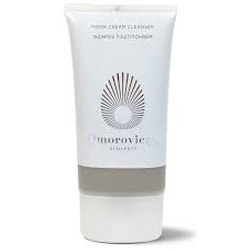 This cleanser is brought to you by Omorovicza, the Hungarian skin care label that brings the best of Hungarian skin care traditions into its skin care formulations. Although Omorovicza was only founded in 2006, the skin care traditions that inspired every product in the line has been offered in a family-operated spa business.
Based on claims made by the manufacturer, this product has been formulated to deliver for you the following benefits:
Draw out impurities from your pores to make these tighter, in effect, making your skin surface appear smoother and more even toned.
Promote clearer, brighter, better purified skin that glows with life and health.
Detoxify your skin to help restore its healthier state.
What Are The Ingredients In Omorovicza Moor Cream Cleanser?
Hungarian Mud: Replenishes key nutrients that your skin needs to become revitalized and to stay healthy, that includes minerals such as calcium and magnesium, while simultaneously purifying your skin to improve clarity.
Peppermint and Eucalyptus Oils: These ingredients have a cooling effect on your skin that calms irritations and other forms of inflammation that can begin damage and signs of aging to show through your skin.
Zinc Oxide: It helps draw out impurities from your pores, tightens it and promotes your smoother skin surface.
Phospholipids: It promotes faster and more efficient skin healing as it soothes skin inflammations and enhance your overall skin tone
Cocoa Seed Butter: Rich in antioxidants, it also helps restore your skin's ideal moisture balance, thereby improving your skin's health and appearance.
Directions To Use:
Omorovicza Moor Cream Cleanser should be used as you would use other skin cleansers. Damp your skin and squeeze out a small amount. Apply the product with a gentle massage to help better blend it into your skin. Then, rinse off thoroughly using lukewarm water.
Benefits:
Omorovicza Moor Cream Cleanser can be easily incorporated into your daily and nightly skin care routines.
This product delivers the combined effects of a mask and a cleanser in one product.
Disadvantages:
This product contains sensitizing ingredients that can cause skin irritation that may progress to irreversible damages on your skin matrix.
This product is expensive for the function it plays and benefits that it delivers to your skin.
Omorovicza Moor Cream Cleanser reviews indicate that this product has a strong scent which many people may find overpowering.
Does Omorovicza Moor Cream Cleanser Have Any Side Effects?
Based on the ingredients and reviews, the following side effects may be experienced when using Omorovicza Moor Cream Cleanser:
Skin irritation and allergic reactions due to several ingredients, including fragrance ingredients, peppermint, and eucalyptus
Increased risk for developing diseases associated with the reproductive organs due to EDTA
Increased risk for brain damage and nerve degradation due to phenoxyethanol, a neurotoxin
Final Verdict:
Omorovicza Moor Cream Cleanser will be helpful in pulling out impurities from your pores. However, the clearing activity will likely come at the expense of your skin's otherwise healthy complexion as a result of getting into contact with sensitizing ingredients that can irritate your skin.
Below you'll find some of the most effective Facial Cleansers formulations on the market in our opinion:
Our Top Facial Cleansers