Party Perfect Night Look Inspired by Kylie Jenner and Gigi Hadid
Searching for the right dress to rock a night out with your gals? Save yourself from the trouble of worrying about how to get it right and turn just another party into one of your best fashion showings when the sky turns dark.
Below are five of the best and most daring choicest looks that you can pick from. With two of the best trendsetters today, let Kylie Jenner and Gigi Hadid help you get it right:
1. Black Leather Ensemble or One-piece Dress
This party outfit will have to be voted as the most versatile party get up. Either when you are in a hurry or, if you simply cannot seem to put on anything that satisfies your high fashion sense, a mini black dress or pairing will look great. You'll just have to make sure that you pair it with striking accessories whether that is a chunky earring, an eye catching choker or a pair of knee-high boots or laced sandals.
2. Metallics
Go from shimmery to glittery in metallic dresses. Kylie knocked has sported the trend in a mini dress with peep throughs from chest to the hems. Gigi has worn the look in a light gold jumpsuit, paired with a gold clutch, gorgeous, natural wavy hair and ankle strapped sandals.
3. Bodycon Bondage Dress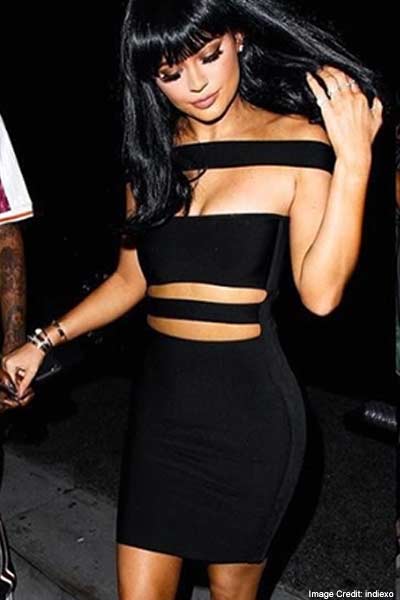 Love to tease? Do it tastefully with peeps showing up in all the right places and seriously, seriously sexy cuts. Take it from Kylie: get a tight black dress, zip up at the back and run horizontal lines across your shoulders, top of breasts and torso. Pair it with strappy nude sandals. Or, take it from Gigi Hadid who has pulled off this look in countless colors and styles, the most revealing so far being her after-party black, cutout gown at the Victoria's Secret pink carpet.
Read Also: Exclusive Party Makeup Ideas
4. Mini Dress in Nude
Both gals knocked out their birthday party looks in nudes. Gigi Hadid celebrated her 21st at the Wynn's Intrigue night club in a low cut, long-sleeved printed mini dress cinched at the waist and cut unevenly at the hems. She paired it with knee-high, light brown boots. Kylie celebrated her 18th in Malibu, in bodycon ribbed dress, paired with ankle strapped sandals.
You May Also Like: Girl Squad Goals: 10 Most Stunning Wedding Dresses Worn by Celebrities
5. Crop Top: From night clubs to the red carpets on to the streets, these girls have been flaunting their flat abs. For Gigi, the streets are an extension of the runway. She was spotted wearing a royal blue, bandeau style crop top, paired with an eye-catching sandals in the same shade and a black, high-waisted cropped cotton jeans. She has also paired with slacks and skirts of all sizes. Kylie's done the cropped top look in mini and midi skirts.
Conclusion
Best of all, make sure to be comfortable in your own body and your own skin. Don't just rob the look without feeling your style or the awkwardness will show in your photos all night.
Like this post? There's more. Get tons of beauty tips, tutorials, and news on the thebeautyinsiders Facebook & Twitter page. Like us on Facebook – we'll see you there!