How to Choose the Perfect Mascara Brush to Get Luscious Lashes?
If you have been putting on makeup, you know that the part of your makeup routine that takes the most time to get made are your eyes, which is pretty much not all that surprising. Your eyes are the first thing people notice when they see you and meet you or talk to you. These are also your tools for putting more expression and emotion in your words — sincerity, joy, happiness, anger.
Needless to say, your eyes can say a lot about you, for which they merit your undivided attention and require some getting-to-know-better to be made up well. And well, that includes your eyelashes too!
The Different Types Of Mascaras
Your eyelashes are so important in making or breaking your makeup that cosmetics companies have come out with all sorts of mascara formulations all promising to magically deliver thicker, fuller eyelashes that make your eyes seem full of life.
Lengthening mascaras work well for short lasher. Thickening mascaras work well for thin lashes. If you have long and thick eyelashes but they're too straight, you'll best benefit from a curling mascara. If you're falling short of eyelash assets or, if you're simply going for a more dramatic look, reach for a volumizing mascara.
All sorts of tips, tricks and quick fixes have also been named all for the sake of lengthier, curlier lashes that leave a great impression everytime you bat them. Below are some of these: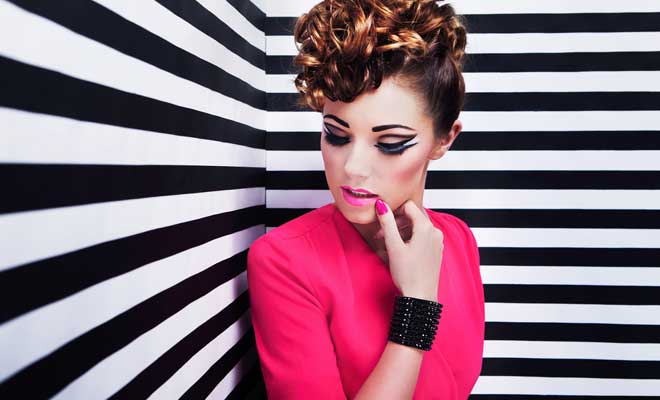 Using petroleum jelly to thicken eyelashes
Applying a petroleum jelly or a cosmetic grade essential oil to the lashes, topping off with loose baby powder and then putting on mascara for maximum volume
Heating the curler with your hair dryer before pressing on your eyelashes for a more dramatic curl
Using certain products, like Latisse, to grow your eyelashes
Putting on false eyelashes
Getting an eyelash extension for a more natural, un-made up flare
What people do always miss is the importance of taking the right mascara brush to get the job done. You can't possibly get the right results with the right mascara but the wrong brush or, the other way around, can you? Both the product and the brush have to complement each other to deliver great looking eyelashes for you.
Choosing The Right Mascara Brush
You've heard what's been said about using the right tools to get the job done? It applies to your work, your computer and to the applications you use, and they do apply on getting your eyelash done correctly too.
First things first! The size of your eyes matters in determining the kind of mascara look and brush you should be going after. If you have small eyes, don't go for volumizing mascaras which will only make your eyes even smaller and seem heavier. Instead, go for lengthening mascaras which flatten out and gives the illusion of fuller eyes. If you have large eyes, do the reverse. The dramatic, dense, full lush and curly eyelashes best fit people with bigger eyes.
Listed below are the various eyelash results you desire and the appropriate eyelash wand to use to get results perfectly as you want them to be:
The daily, functional lash. Use an eyelash brush that is stouter than usual but still pointed. So that you get more mascara into the brush and onto your eyelashes with just a quick, single stroke. Clamping is a common problem and a that becomes most especially annoying if you feel solidified bits and pieces of your mascara falling off onto your work table and you can actually see them because they start to block your sight! The rubber mascara brush with fine bristles can help prevent this unfortunate events. Just make sure your brush is clean and clear of clumps before your use it to apply your mascara.
The full, dramatic eyelash. Use a stout mascara brush to rub off the most amount of mascara formula on your eyelashes. For best results, use a brush that have thick, closely packed bristles. To apply, start from the very base of your eyelashes, give the brush a slight wiggle from base to the tips. Apply product on the top and bottom side of your eyelashes.
The curled eyelash. If you have long eyelashes, this simple trick will work wonders for you. Get those fluttery curls on! Use a curvy eyelash brush to get the trick done. Apply the mascara by moving your brush from the base then inner corner of your eyes all the way to the outer corners in upwards motion that is, from the base to the tips.
The water babe eyelash. Perform Tip #2 with a waterproof mascara to pull off this look.
Sleek, sparse eyelashes. Use a lengthening mascara and a balled up, fine bristled mascara brush to give your eyelashes a spread out look with fine combed lash strands.
You May Like: Start fluttering your eyelashes with mascara
Conclusion
It's never enough just to own the makeup. You have to do a little bit of research, know the tricks of the trade, and invest in the right tools.