Ponytail Hair style Tips 2012
Surely,one of the earliest hairstyles there is ponytail hairstyle. All women know how to do it themselves. There are a lot of styles and techniques that you can do to make your simple ponytail more presentable and sophisticated. You can choose from a classic ponytail, a formal classy updo or a messy yet cute high ponytail.
From women in all ages, ponytail hairstyle can be seen. Hence,knowing some tips about this kind of hairstyle can surely help you a lot.
Ponytail should not be worn during sleep
Remember not to take your ponytail with you on your sleep. This can cause your hair to have tangles and it can also cause a strain and stress to your scalp.Making sure to remove your ponytail before going to bed is a great way of taking care of your hair and scalp as well.
To make the best ponytail Use clips or pins
Instead of using rubber bands, you can use hairclips and hairpins to secure your ponytailed hair. Choose clips that have special coatings which are known to secure hair without damaging it. This way you can protect your hair from any damage that rubber bands may cause.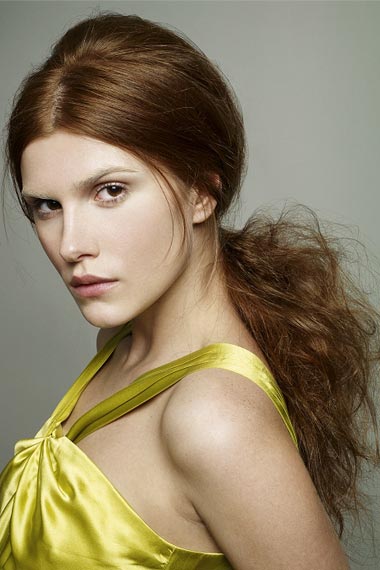 Ponytail hairstyle can be worn by any woman or even men. Always remember, that you will never be too old for a ponytail. Likewise, you can create a great ponytail hairstyle that can make you look younger and stylish. This is why ponytail has been regarded as the universal hairstyle. It can go well with any type of hair. In fact, even the short haircut can accommodate this hairstyle.
Another important thing about ponytails is that you should not be out of gels and mousses. These can do wonders to your ponytail. Knowing these things you're ready to have the best ponytail hairstyle you can show off!
Photos via ukhairdressers.com