Ponytails 2012
It's time to leverage your beautiful, long hair and try different hairstyles. We are talking about old, faithful ponytails. We love its versatility that allows us to have fun and create numerous styles. From casual to other versions, the famous pony is adaptable and cute. Therefore, try being creative with your pony styles.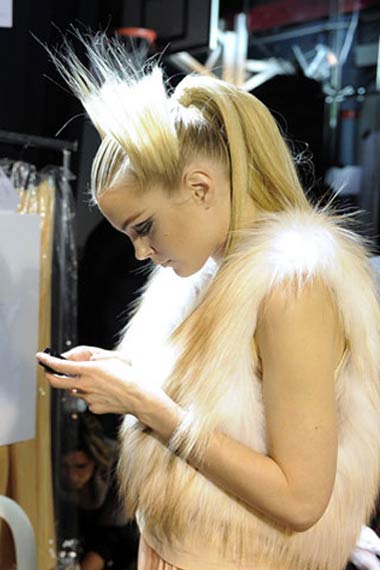 The simple version of the ponytail has been seen nearly everywhere. It is so quick and easy to make and it requires minimum amount of effort. Make a fashionable ponytail and secure it at the nape of the neck.
Besides being the quick fix and the right lifesaver for bad hair days, the ponytail can also take a look from day to night with just a simple touch. A thin and perfectly polished pony looks great for a formal event. Go classy with a simple, yet stylish party ponytail. Give a glamorous twist to your ponytail creating a chic quiff.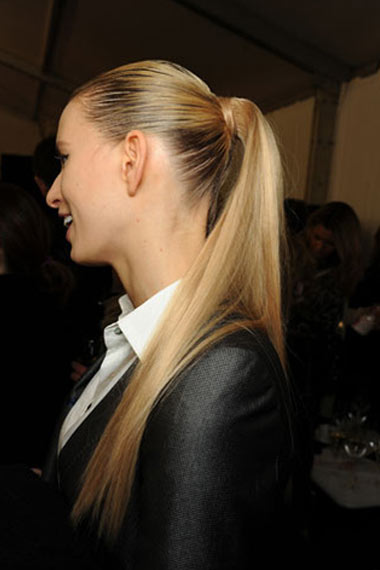 There is something about the ponytail that makes it so lovable. Messy or slicked, this hairstyle will undoubtedly make a real impact, whether we are talking about a formal event or a casual, daytime occasion. You can always reinvent it and create a hot new look by simply making some interesting twists.
Photos via vogue.fr