How to Prevent Your Makeup from Flaking Especially on Your T-zone?
Do you always end up with cakey makeup? If you can't seem to keep your makeup in place, there must be something wrong with the products that you are using or how you are applying your makeup or, both.
Below are 7 tips to help keep your makeup from disintegrating on your face:
Tip No. 1: Exfoliate, Cleanse, Deep Moisturize then Tone
If you are headed for a special occasion, expect to be photographed or, if you simply want to look extra special, go all out on your cleansing and moisturizing routine. Exfoliate to take off the dead skin cells and make your cosmetics cling on to your smoother skin more tightly and evenly. Cleanse to wash away the dirt. Then, deep moisturize with as mask to let your skin soak in nourishing ingredients to replenish the lost moisture. Rinse then tone. Nevertheless, exfoliating and masking must be part of your regular weekly routine.
Trick No. 2: Treat Your Skin before Applying Makeup
Spend more time nourishing your skin rather than covering and coloring. After all, who needs so many products when you already have beautiful skin to show off. Use skincare products that directly answer to your skin needs.
Tip No. 3: Layer Less Products
When your skin is laden with products, your pores get clogged and then your skin becomes unable to breathe. It then produces oil in excessive amount which, in turn, causes your makeup to slip. Using less products does let you wear your makeup with more confidence.
Read Also: Oily Skin: Makeup Tips to Keep Makeup From Sliding From Your Oily Skin
Tip No. 4: Use Products that are Sheer and Lightweight: If you have oily skin, refrain from using powder-based cosmetics and creamy foundations. Different skin types can benefit from the sheer and multifunctional formulation of a BB Cream. Use this instead of a foundation for greater coverage, easier absorption and lesser likelihood of cakeing.
Tip No. 5: Use Quality Brushes to Apply your Makeup With
Your fingertips do work best for applying your skincare products but, most makeup will cling more tightly to your skin when you use a brush to reach hard to reach areas. Brushes allow you to blend and buff beautifully.
You May Also Like: Cakey Makeup: Easy Tricks to Avoid and Fix Your Cakey Foundation
Tip No. 6: Use your Concealer to Prime your T-Zone, Eyelids and Lips
Apply a thin concealer under your foundation to keep it in place but, do the actual correcting on top of your foundation.
Tip No. 7: Use a Setting Spray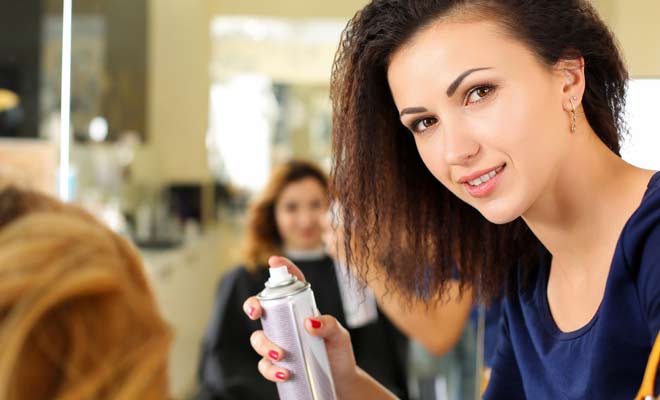 A setting spray is a must to keep your makeup in place. Oily skin types should use this product. Dry skin types may prefer to top their makeup with loose, transluscent powder but, oily skin types should refrain from using it.
Conclusion
The key step in a no flake makeup is to treat your skin well and wisely. Know what specific products your skin needs and that's all you should feed it. If you don't need a product, skip it. The same principle goes with your makeup — it has to be purposive.
Like this post? There's more. Get tons of beauty tips, tutorials, and news on the thebeautyinsiders Facebook & Twitter page. Like us on Facebook – we'll see you there!