Rat Tail Hairstyle: Unique and Bold
Rat tail haircut for women who love to experiment
Have you been looking for the right hairstyle that would go nice with you? Maybe you have heard and seen a rattail hairstyle. Rat tail is a haircut exemplified by a long tail. To make the tail obvious, the rest of the hair may be shaven or cut really short. This hairstyle is most common among men but there are women who enjoyed having this kind of hairdo as well.
Rat Tailhairstyle gain its popularity way back in 80's. It has been one of the most popular hairstyle then, but it gradually fall out of the circulation as other hairdo comes to life. But recently, rattail hairstyle is being seen worn by people again.
Women may get a little hesitant to wear this kind of hairstyle as it is not as common as other hairstyles there is. This one is unique especially for women. Women who wear this kind of hairstyle are usually brave and more adventurous. Entertainers like singers and dancers are the most common people to be seen with this kind of hairstyle. It matches the image they portray.
Rat Tail hairstyle, though not the most popular and classy hairstyle there is. It can however change your look. In fact, it can give you a very unique look and image. Should you decided to try something new and unique, rattail can be a great choice.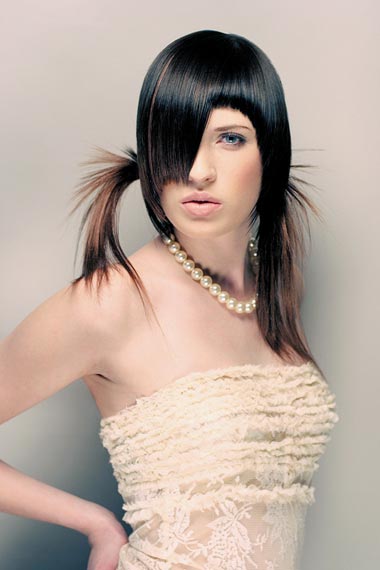 You can definitely do anything to your hair. Just make sure you can carry it well and you have no hesitations when you do it. This way you'll be able to enjoy it and be satisfied with your look. Moreover, equipping yourself with the dos and don'ts with your hair is always a must. This can allow you to style your hair in any way you wanted without worrying if it will look good or not as any hairstyle goes well with a healthy hair!
Photos via ukhairdressers.com