Red Hair Color Trends For 2012
Those of you looking to experiment with hair color and bold enough to try the most striking hues, you will surely find the color red the most striking of all. The hue's color palette is varied with shades to match any skin tone. Red hair color ideas 2012 will surely be helpful in finding a shade to match your personality and lifestyle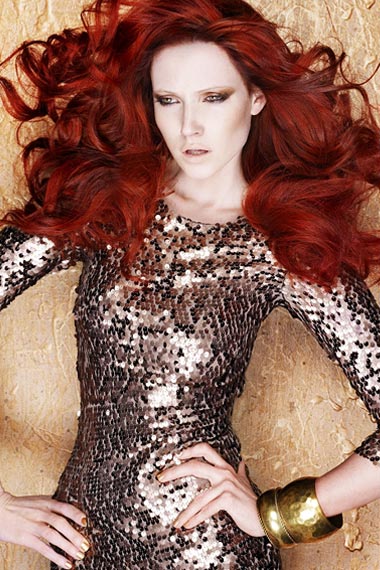 Hair color is a great way to change your looks in one quick and radical way. If you're tired of the same, boring, bland hair color you've sported for years or been unlucky enough to be born with, head to your favorite salon and demand their most bright red hair color. Being the latest craze, you surely won't be left behind in making a style statement in hair color 2012.
With such a vast array of shades to choose from, you might be spoilt for choice but make sure you find the right shade to suit your skin tone. This is where the colorist comes in and will help choose one that best suits you. If you aren't willing to go too bright, there are muted, more natural-looking shades.
Red hair color ideas can be a great way to define your hairstyle. By playing around with light and dark colors, you can actually change the visual texture of the hair. Lighter red tones create the illusion of volume and boost definition. Darker tones create subtle elegance and add depth to your hairstyle.
Red will only work if the color suits both your personality and complexion. A natural redhead is hard to come by so sporting the hue would be a real honor. Besides being a striking color, red hair color for girls and women gives an almost feline, sultry and feminine aura to the lady.
Photos via ukhairdressers.com