Restorsea Pro Lipmagic Review: Is This Product Really Trustworthy?
By
Restorsea Lip Enhancer
Restorsea Lip Enhancer is sae for sensitive skin types. Should you really use Restorsea Pro LipMagic if you have rosacea? Read our detailed review to know more.
Advertising Disclosure

?
Product Description
Restorsea Pro LipMagic, US $35 for 7 g, promises to bring back the vigor of your once youthful, once luscious lips. More specifically, this product commits to deliver for you the following beauty benefits in just 15 days of regular product application:
Breakdown the extra layer that forms over your lips which makes your lips appear thinner and faded.
Better nourished lips that appear plumper and fuller.
Redefine the contour of your lips to restore its fullness and bring it back to life.
Restorsea is a company that has invested on research and development efforts to unlock the potential of marine organisms in helping to restore and enhance skin health.
Restorsea Pro LipMagic Ingredients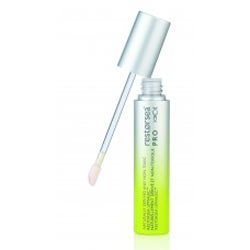 Aquabeautine XL® (INCI: Hydrolyzed Roe): Derived from fish eggs, gently exfoliates skin on your lips to reveal the healthier layer underneath.
Vitamin C: Revitalizes the skin on your lips to fuel repairs and rejuvenation mechanisms that help regenerate new skin layer and lift it up to the surface, while also supporting higher levels of collagen production.
Brown Algae: Has natural antibacterial, antioxidant and emollient properties that make your lips livelier.
Licorice Leaf Extract: Lets the product glide through your skin and leave a thin film on the surface to smoothen out your lips.
Soybean Seed Extract and Palm Oil: Plumps up your lips as it delivers high amounts of hydration.
Directions
Use Restorsea Pro LipMagic as frequently as desired but, ideally following a fresh cleanse or even a lip exfoliation. Use singly or, under your regular lip balm or lip stain.
Restorsea Pro LipMagic Advantages
The formula is non-sticky and glides smoothly on skin, a perfect way to layer your lipstick or, to use it on its own.
This product generally has a non-irritating formula, practically free of well-known irritating and toxic ingredients.
All Restorsea PRO products do not contain parabens, PEGs, phthalates, silicones and mineral oil.
Restorsea lip enhancer makes the following claims based on a study (details undisclosed):
73 per cent of study subjects said that their lips appeared more enhanced.
71 per cent of study subjects said that they would refer this product to a friend.
Restorsea Pro LipMagic Disadvantages
This product is only available for purchase from licensed physicians and therefore access is very limited, although the manufacturer's website has a list that also shows their location.
Users agree that the product feels good on the lips and leaves it silky but, as for the contouring and plumping effect, there are mixed results.
The manufacturer of Restorsea lip enhancer fails to provide details about the study reported on the product website.
Conclusion
Restorsea Pro LipMagic is a clean product rid of toxic ingredients and provides a better alternative. However, it has limited accessibility which raises the price from the already steep US $35 for a tiny amount, add to that your doctor's fees and the cost of getting to the clinic. There must be a product out there that does not take so much hassle to access.
As lip plumpers grow in popularity, so does the variety of lip plumpers that can be found both online and in stores today. However, some of these products are not as effective as others, and issues such as this must be considered prior to purchasing a lip plumper. The following products are listed on their ability to create fuller lips instantly while also ensuring that these instant results last for a long time. The quality of the ingredients in each lip plumper is also considered, as well as the product's ability to diminish the depth and overall appearance of fine lines both on and around the lips.
Below you'll find some of the most effective Lip Plumpers formulations on the market in our opinion:
Our Top Lip Plumpers