Rihana's Manifestation of her Toned Tummy in Italy
Look who was caught in the camera, our very own the famous music video "Man Down" composer Rihanna while Shopping in Italy super stores.
With her friends in Porto Cervo, Italy Rihanna went on a shopping trip and showed off her tonned tummy. In her shiny bandeau top and khaki pants Rihanna grabs the attention of all on-lookers present there.
In her new sleeky look rihanna was looking just fabulous. She walked around the few stores of the town from where she even tried one pink hat also which was just complementing her tonned look.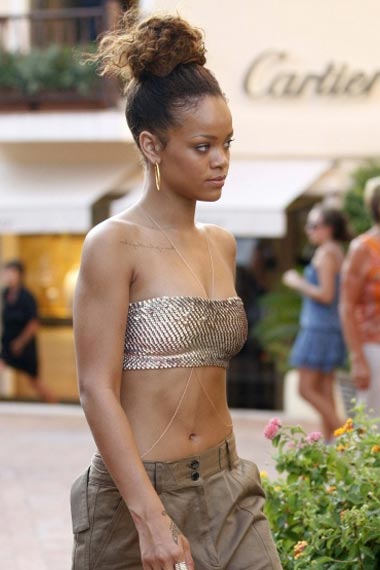 After shopping rihanna and her friends move towards a luxurious restaurant to check out the Italian cuisine.
Undeniably a freaking weekend!!!!
Photos via celebuzz.com