2017's Romance Movies Are Sultry, Charming, and Everything in Between
"No rules, no punishments, and no more secrets." The year 2017 kicked off with Anastasia Steele and Christian Grey making their most anticipated big screen comeback in "Fifty Shades Darker". The two made amends as they try to normalize their rather odd relationship.
BDSM was just the start but, there's more romance to see this 2017. Here are 10 of the romance movies that we can all look forward to this year:
1. Tulip Fever (February 24)
A period film set in the 17th century, a married noblewoman leaves her wealthy husband and runs away with her lover. The film stars Alicia Vikander, Christoph Waltz and Cara Delevingne.
2. Table 19 (March 3)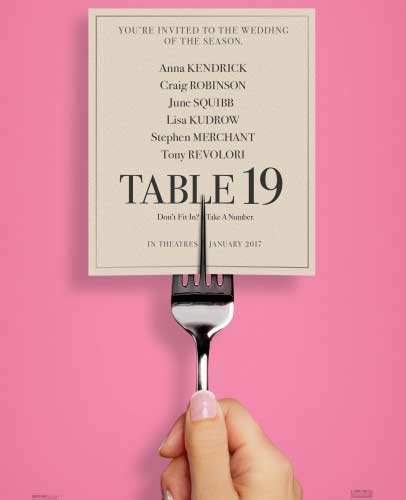 A romantic comedy film about a woman who was dumped by her boyfriend and finds herself entangled in an eventful night after. The movie is top billed by Anna Kendrick, Lisa Kudrow, Craig Robinson and June Squibb.
3. The Discovery (March 31)
Science with a twist of romance is what this film is all about. The story happens at a time when science has finally proven the existence of the afterlife. Exclusive on Netflix. The film stars Rooney Mara, Jason Segel and Robert Redford.
Related: Oscar 2017: "Moonlight" Wins Best Film After Host Reads Wrong Name
4. Beauty And The Beast (March 17)
From Disney comes a remake of "Beauty and the Beast". This time starring real live people top billed by Emma Watson.
5. Paris Can Wait (May 12)
The film is about a woman married to a successful movie producer who takes her for granted. She takes the road to get from Cannes to Paris with her husband's business associate. In two days, she rediscovers her zest for life. Film stars Diane Lane, Alec Baldwin and French Actor, Arnaud Viard.
6. Everything, Everything (May 19)
The film tackles a young love that developed between an ill girl, Maddy, who has a rare disease and Olly, the boy next door. The two goes through the odds just to be together. The film stars Amandla Stenberg and Nick Robinson.
7. Lady Macbeth (June 2)
A period film set in 19th century rural England, the story is about a young woman, Katherine, who was forced into marriage with a much older man who owns an estate. Soon, she finds herself in an affair with one of their workers. Florence Pugh leads the cast.
Related: 7 Famous Celebrities Who Look Drastically Different In Their Childhood
8. My Cousin Rachel (July 14)
The story is about Philip who has gone to visit his cousin, Rachel. A romance later develops between them which ends in tragedy. The film stars Rachel Weisz and Sam Claflin.
9. Midnight Sun (August 4)
A teenage summer romance that tackles the emotions that develops between Katie and Charlie. The film stars Bella Thorne and Patrick Schwarzenegger.
10. The Mountain Between Us (October 20)
A surgeon and a writer struggle to survive the wilderness following a plane crash. Kate Winslet and Idris Elba stars in the film.
Related: Oscars 2017: Emma Stone Wins Best Actress of 2017 For 'La La Land'
CONCLUSION
Fall in love over and over again with romance playing in the background.
Like this post? There's more. Get tons of beauty tips, tutorials, and news on the thebeautyinsiders Facebook & Twitter page. Like us on Facebook – we'll see you there!