Saranghae Focus Renewal Eye Cream Review: Ingredients, Side Effects, Detailed Review & more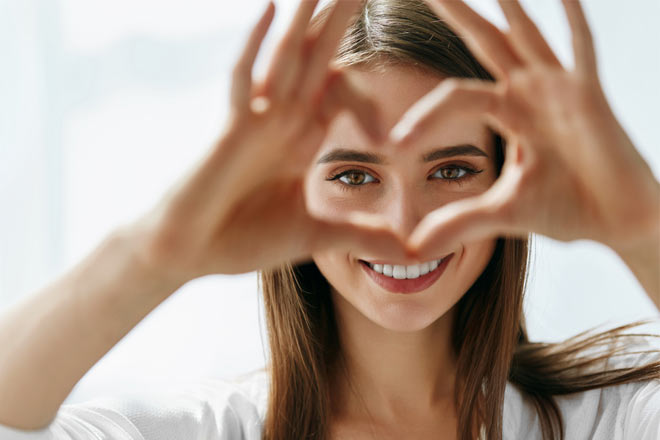 What Is Saranghae Focus Renewal Eye Cream?
Saranghae, which means, "I Love You" in Korean, is a skin care company with strong foundations that drive the company to turn to nature for answers to the greatest problems mankind has had about their aging skin. By harnessing botanical science and taking inspiration from centuries-old Korea skin care traditions, Saranghae is able to formulate products that complement human skin and the specific peculiarities of aging skin. Saranghae has made it its mission "to bring the power and beauty of Asian botanicals to the world".
Saranghae Focus Renewal Eye Cream, US $89 for 30 ml vial, is the fourth step in the Saranghae 5-step skin care regimen. It is an anti-aging product that delivers firming and lifting benefits to your aging eye skin.
Saranghae Focus Renewal Eye Cream: Does It Really Work?
Based on the manufacturer's claims, this product has been specifically conceptualized and formulated to deliver the following improvements to benefit your aging skin:
Revive your skin's optimal level of health and, consequently, enhance its youthful appearance by enhancing nutrient circulation and moisture absorption.
Relieve your skin of dullness and lifeless complexion by revitalizing your skin and enhancing faster cellular metabolism to release energy that will power up numerous mechanisms that mae repair, rejuvenation and regeneration happen.
Lighten dark marks to even out your skin tone, and brighten the overall complexion of the skin around your eyes.
Plump your skin and improve its structure to enhance elasticity and support more volume which all contribute to give it a more youthful appearance.
Over time, and with regular product use, wrinkles, fine lines, age spots, and other signs of skin aging fade and become much less noticeable.
To render the simplest interpretation of the complexities that this cream is able to deliver for the benefit of your skin, this formula enhances your skin's health by boosting nutrient and moisture uptake and retention. Still it is always recommended to perform a patch test before spreading on skin.
What Are The Ingredients In Saranghae Focus Renewal Eye Cream 
(Sang Hwang) Mushroom Extract: Has strong protective antioxidant and anti-inflammatory properties that help your skin better resist skin irritations, this ingredient is also known for its skin healing and purifying properties that promote the achievement of better health for your skin.
Adenosine: Boosts cellular level energy which helps restore and normalize multiple cell functions by making higher levels of energy available to power up these processes which, in turn, promotes faster skin rejuvenation, regeneration and turnover.
Vitamin B3: Also known as Niacinamide, is a multi-tasking ingredient that promotes healthier microcirculation which improves your skin cells' nutrient uptake, and also functions as an antioxidant, moisture enhancer, and skin brightener.
Glycerin: May help skin retain moisture while reducing inflammation but also can cause skin irritation to sensitive skin.
How To Apply Saranghae Focus Renewal Eye Cream
Saranghae Focus Renewal Eye Cream must be applied as the fourth step of the Saranghae skin care regimen.
Use product day and night for faster results.
Benefits Of Saranghae Focus Renewal Eye Cream 
This product is currently on sale, sold at US $49 versus original price of US $89 per vial.
This product is multi-tasking, and permits you to derive more benefits from a single vial which many eye creams commit to but, are too weak to deliver.
Disadvantages Of Saranghae Focus Renewal Eye Cream
The manufacturer fails to publish a full list of ingredients to open it up for scrutiny, most especially in terms of efficacy and in relation to safety.
Saranghae Focus Renewal Eye Cream reviews are practically not available anywhere, so that user's experiences in using this product are not documented and, at this point, will not serve as a useful reference when finding out how this product might affect you.
This product contains several ingredients that have the potential to cause your skin to become reactive and inflamed.
Does Saranghae Focus Renewal Eye Cream Have Any Side Effects? In the absence of a full ingredients list, it is impossible to evaluate this product for efficacy and safety. Final Verdict- Saranghae Focus Renewal Eye Cream Saranghae Focus Renewal Eye Cream, at its most basic form will seem no different from any other eye cream but, would certainly belong to the short list of the better products in the crowd. The addition of its key innovative ingredient, Sang Hwang, may or may not provide leverage but that strongly depends on your faith regarding this ingredient. Or, you can always choose to use a good eye cream that contains more established ingredients